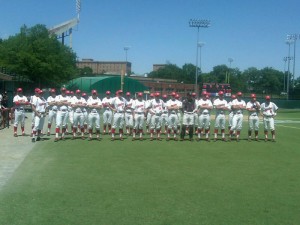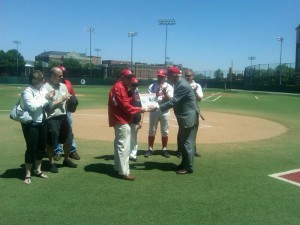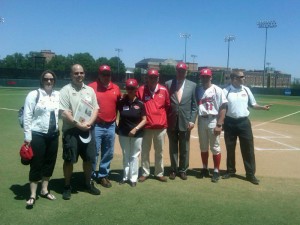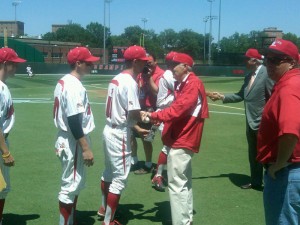 Maryland Athletics dedicated the baseball stadium – named Shipley Field at Bob "Turtle" Smith Stadium – to Bob Smith. Smith is a Maryland baseball alumnus and also established the Bob "Turtle" Smith and Carol B. Smith Family Endowed Scholarship, Maryland's first fully-endowed baseball scholarship. I was extremely honored to be at the dedication and certainly want to congratulate Bob and carol Smith on this wonderful donation they have made to the University. Dr Mote spoke in glowing terms of how much Bob means to Maryland and everyone present certainly echoed those sentiments. It was great to see each Terrapin player and Manager Eric Bakich congratulate Bob!!!
In the game that followed: Clemson scored three unearned runs in the sixth inning to overcome a 6-4 deficit and tacked on five more in the last three innings to complete a comeback victory over Maryland, 12-8, Saturday afternoon.  The Terps had taken an early lead with a four-run first inning, sparked by three straight singles to open the inning. Alfredo Rodriguez, Jon Wilson and Gary Schneider all had base hits to open the frame.
May 8th, 2010 |
0 Comments »
No comments have been posted yet, be the first!
Post a comment by filling out the form below.