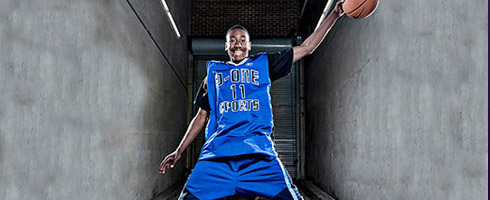 Perhaps the run of bad luck is over. Perhaps the spirit of Abe Pollin played magic with the ping pong balls. whatever the reason, the Wizards probably just saved a year in the rebuilding process. Here are some of the options for Ernie Grunfeld:
Draft John wall and hope the Coach can figure out a way to have Wall and Gilbert on the court at the same time.
Trade the 1st pick to tone of the lottery teams and pick up a quality player and their pick.
If at all possible call Mark Cuban to take Gilbert off their hands.
The options are unlimited—if it was me I would take Wall —he is an unbelievable talent!!! Check out the John Wall dance!!!
May 18th, 2010 |
1 Comment »