It takes 3 pieces of the puzzle to make the Terps offense click but tonigh Nick Faust was hampered with foul trouble. Sean Mosley continued his hot shooting scoring 21. If he was a little less unselfish, he could get even more productive. His shot has definitely improved. The Terps … Read More »
Some comments on a great Terrapin victory in Puerto Rico
Terrell Stoglin was simply incredible last night scoring 32 on 12-21 shooting and playing his heart out all over the court.
Sean Mosley had the kind of game that we will need in order us to win. He was 4-5 … Read More »
Fingers crossed that it is a positive decision. We should know soon.
Observations of a special night in College Park:
There is no doubt as to who is #1 in Field Hockey –unfortunately it's Old Dominion. The Monarchs came to town undefeated and left the same way after a 5-2 thrashing of the Defending Nation Champions. However no dynasty is returning with … Read More »
httpv://www.youtube.com/watch?v=rLdhyxc8L9w
Now I know why Bino, Turge, G , Calipari, etc have spent so much time in Houston. This is one awesome team. My analysis of the 5 Terrapin targets:
Shaquille Cleare–tremendous mobility for a 6'9 285 lb guy. More then held his own against one of the best defenders in … Read More »
Yes –one could certainly make the case that had Jordan Williams returned to Maryland he would have been a 1st round pick next year. But he didn't and that's that. However, Avery Johnson wanted him on the NJ Nets and the reat is history. Jordan should get to play for … Read More »
It was wall to wall Terrapin fans at The Greene Turtle adjacent to the Verizon Center. Of the many Terrapin rock stars the following were present:
AD Kevin Anderson
Mark Turgeon
Randy Edsall
Brenda Frese
Brian Pensky (Women's Soccer)
Kerry McCoy (Wrestling Coach)
Emcee Chris Knoche opened up the evening … Read More »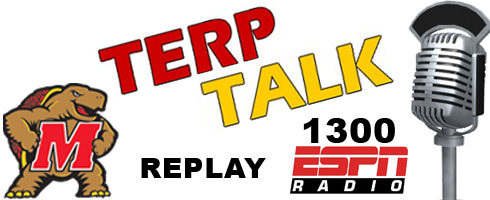 Terp Talk Thursday Night 04-21-11
Host–Bruce Posner Guests Keith Cavanaugh, Ray Schulte
Subjects–Review Maryland vs Hopkins, Keith Cavanaugh, the passing of some great Terp supporters,
From terrapin times.com comes the story of Jared Guest an up and comer from the Charis Prep School lb Columbia, SC. He is a quick leaper who developed late and has brought the 3 point shot into his game at prep school. Guest is visiting VCU this week and come … Read More »
Yes it seems like Desmond Hubert may become a Tar Heel but not quite yet. If anyone is reading this and has contact with Desmond. Let him know he will be an afterthought in Roy's lineup but an integral part in Gary's right away.
Desmond was excellent last night , much better then I had seen previously.Yes he needs some weight and muscle but he can play. He is stronger on the defensive end. He told the ESPNU broadcasting crew that his recruitment is down to UNC and Maryland.