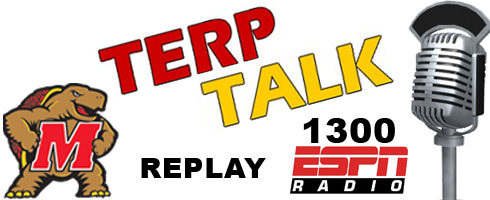 Terp Talk Thursday Night 04-21-11
Host–Bruce Posner Guests Keith Cavanaugh, Ray Schulte
Subjects–Review Maryland vs Hopkins, Keith Cavanaugh, the passing of some great Terp supporters,
From terrapin times.com comes the story of Jared Guest an up and comer from the Charis Prep School lb Columbia, SC. He is a quick leaper who developed late and has brought the 3 point shot into his game at prep school. Guest is visiting VCU this week and come to College Park next week.
Yes it seems like Desmond Hubert may become a Tar Heel but not quite yet. If anyone is reading this and has contact with Desmond. Let him know he will be an afterthought in Roy's lineup but an integral part in Gary's right away.
Desmond was excellent last night , much better then I had seen previously.Yes he needs some weight and muscle but he can play. He is stronger on the defensive end. He told the ESPNU broadcasting crew that his recruitment is down to UNC and Maryland.
THIS IS GREAT NEWS!!!!!!!!!!!!!!! Martin Breunig was so impressed by his visit to Maryland this past weekend that he verbally committed to Maryland this morning according to terrapintimes.com. Keith Cavanaugh will be on Terp Talk tonight to discuss this.  At the same time Gary and his staff are at the practice of Greg Whittington at Oakland Mills High School.
Imagine the strength of next year's linup with PeShon, Terrell, Gibbs, and Faust at the guard position.
With Jordan, Padge, Breunig, and Mosley at forward, the Terps become a formidable team.
terrapintimes.com 1s reporting that Martin Breunig, a 6'9″ PF from Germany, tremendously enjoyed his 2 day visit to Maryland.  This is becoming a very important get for the Terps.
2011 Big man recruit, Martin Breunig 6'9″ PF from from Germany will be at the NC State game Sunday night. Check him out on youtube.