THIS IS GREAT NEWS!!!!!!!!!!!!!!! Martin Breunig was so impressed by his visit to Maryland this past weekend that he verbally committed to Maryland this morning according to terrapintimes.com. Keith Cavanaugh will be on Terp Talk tonight to discuss this.  At the same time Gary and his staff are at the practice of Greg Whittington at Oakland Mills High School.
Imagine the strength of next year's linup with PeShon, Terrell, Gibbs, and Faust at the guard position.
With Jordan, Padge, Breunig, and Mosley at forward, the Terps become a formidable team.
terrapintimes.com 1s reporting that Martin Breunig, a 6'9″ PF from Germany, tremendously enjoyed his 2 day visit to Maryland.  This is becoming a very important get for the Terps.
2011 Big man recruit, Martin Breunig 6'9″ PF from from Germany will be at the NC State game Sunday night. Check him out on youtube.
Matt Bracken reports in the Sun:
The three-star cornerback prospect from Bowie reopened his recruitment after Ralph Friedgen was dismissed in December. Hendy considered offers from Iowa, North Carolina State and Virginia, but on Tuesday night, he reaffirmed his pledge to the Terps. "It was like 1A and 1B," Hendy said. "It was a tough decision. I just felt more at home at Maryland. I had maybe a better connection with some of the players already at Maryland than I did at Iowa. It was close, but I felt like Maryland was the place for me." The 6-foot-1, 185-pound Hendy recorded 30 tackles and five interceptions — including three returned for touchdowns — as a senior. He also caught 33 passes for 592 yards and seven touchdowns.
In the South , signing day is bigger then NFL draft day. The Miami Herald and Sun Sentinel devote full sections to it. Alabama sits on pins and needles waiting for the verbals to make it official. Verbals are just that–Wednesday is the day. Here are the Verbal commits for Randy Edsall and the Terps
Committed/Not Yet Signed
Name Pos Ht/Wt Stars Rank
Keith Bowers DT 6-2/260 NR
Tyrek Cheeseboro WR 6-0/180 NR
Tyler Cierski RB 6-1/240 4
Undray Clark ATH 5-11/185 NR
Nathaniel Clarke OL 6-5/310 NR
Makinton Dorleant DB 5-11/170 62
Ryan Doyle OL 6-6/265 NR
Cole Farrand LB 6-2/233 NR
Lukas Foreman LB 6-4/195 NR
Stephen Grommer OL 6-5/285 NR
Quinton Jefferson DE 6-4/225 NR
Nigel King WR 6-3/199 46
Marcus Leak WR 6-0/195 85
Evan Mulrooney OL 6-4/282 NR
Brandon Ross RB 6-0/200 NR
Jimmy Stewart LB 6-4/220 NR
Alex Twine LB 6-1/200 NR
Michael Williams DB 5-11/175 NR
Andrew Zeller OL 6-5/280 NR
Perhaps Nick and Sterling, 2 2011 LOI (Letter of Intent) commits, should double team Hubert.
terrapintimes.com reported this today. Desmond still has interest in Maryland but doesn't want to make a move until the Tar Heels make up their ming on offering him a scholi. Not too encouraging!!!!
terrapintimes.com reported this morning that the missing piece of Maryland's puzzle will be making his college decision in early January. Stay tuned.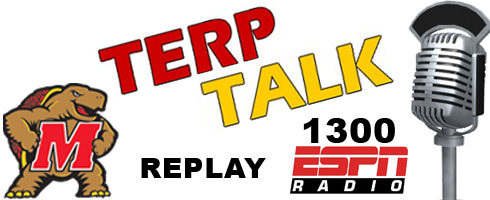 Terp Talk Thursday Night 12-23-10
Host–Bruce Posner Guests Rick Baklitscg
Subjects–Farewell to Ralph, Hoops, Los
p, Football Recruits, Steve Blake Interview w Lauren Houlon
Article on Hubert This is from today's New Jersey Star Ledger.