THIS IS GREAT NEWS!!!!!!!!!!!!!!! Martin Breunig was so impressed by his visit to Maryland this past weekend that he verbally committed to Maryland this morning according to terrapintimes.com. Keith Cavanaugh will be on Terp Talk tonight to discuss this.  At the same time Gary and his staff are at the … Read More »
terrapintimes.com 1s reporting that Martin Breunig, a 6'9″ PF from Germany, tremendously enjoyed his 2 day visit to Maryland.  This is becoming a very important get for the Terps.
2011 Big man recruit, Martin Breunig 6'9″ PF from from Germany will be at the NC State game Sunday night. Check him out on youtube.
Matt Bracken reports in the Sun:
The three-star cornerback prospect from Bowie reopened his recruitment after Ralph Friedgen was dismissed in December. Hendy considered offers from Iowa, North Carolina State and Virginia, but on Tuesday night, he reaffirmed his pledge to the Terps. "It was like 1A and … Read More »
In the South , signing day is bigger then NFL draft day. The Miami Herald and Sun Sentinel devote full sections to it. Alabama sits on pins and needles waiting for the verbals to make it official. Verbals are just that–Wednesday is the day. Here are the Verbal commits for … Read More »
Perhaps Nick and Sterling, 2 2011 LOI (Letter of Intent) commits, should double team Hubert.
terrapintimes.com reported this today. Desmond still has interest in Maryland but doesn't want to make a move until the Tar Heels make up their ming on offering him a scholi. Not too encouraging!!!!
terrapintimes.com reported this morning that the missing piece of Maryland's puzzle will be making his college decision in early January. Stay tuned.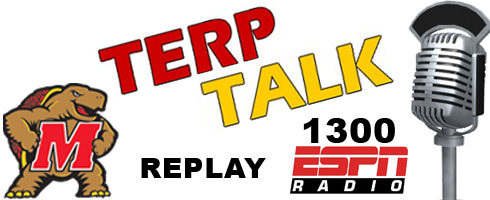 Terp Talk Thursday Night 12-23-10
Host–Bruce Posner Guests Rick Baklitscg
Subjects–Farewell to Ralph, Hoops, Los
p, Football Recruits, Steve Blake Interview w Lauren Houlon
Article on Hubert This is from today's New Jersey Star Ledger.