June 19th, 2013 |
0 Comments »
http://rivals.yahoo.com/video/recruiting-football/rivals-250-db-likely-talks-terps-1111343
Shane finished with 9 carries for 107 yards, 4-6 passing for 127 yards and 2 TDS.
Some of the many topics on the show this morning:
Homecoming game vs NC State–Can Terps take another step toward Bowl Eligibility
The Reemergence of Maryland Basketball as a National Power
PG Roddy Peters Verbals to Maryland
Intense competition for playing time 
Terps defeat UVA to … Read More »
The pain only lasted a few days. Turgeon &Co have just landed one of the premier PGs in the nation. Roddy Peters who WANTS and has always wanted to be a Terp will arrive in the fall of 2013. The Bsaketball world is now aware that the Terps are back! … Read More »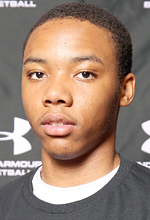 Yes, this could be the big news every Terrapin Basketball has been waiting for. Turge and Dalonte Hill had an in home visit with the Suitland PG Monday night. The final decision is between Georgetown, Xavier, Rutgers, and Maryland. Kansas … Read More »
according to terrapin times.com Roddy will be in the house—Great News!!!!!!!
I will never sugarcoat it. It's plain and simple–Mark Turgeon and Bino Ranson have done everything humanly possible to land the twins. Why? Because Turgeon knows that added to the existing players that will be at Maryland next year, the addition of Andrew and Aaron will elevate this team into … Read More »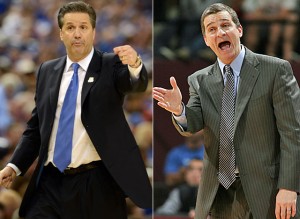 At some point late Thursday afternoon, live on national television, Aaron and Andrew Harrison will stare into a camera and tell the world — or at least the part of the world that cares enough to tune in — where … Read More »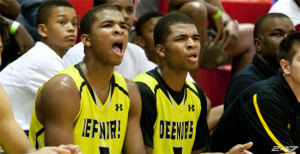 Listen, if the Harrisons decide on Maryland, the Terps will have achieved their greatest recruiting moment in its basketball history. Bino and Turgeon have been relentless, daring to be great, wanting to bring in the 2 kids who … Read More »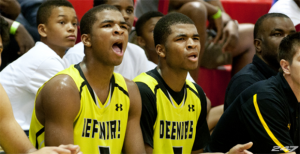 From zagsblog.com
Andrew and Aaron Harrison have a different opinion than their father on where they should go to college, a Division 1 source close to the recruitment told SNY.tv. "The boys want to go to Kentucky, the dad wants … Read More »
Topics for tonight:
Preview of today's game vs UConn
35,000 plus students already for today's game
The quick growth of QB1 Perry Hills to be tested today
Review of Last Week's stunning victory over Temple
Ryan Moran Promoted to Tillman's Associate Head Coach
Sam Cassell's eligibilty … Read More »