Please say hello as I will be hosting the Terp Talk segment with Randy Edsall, Missy Meharg, Johnny Rhodes, and Erik Bakich at 7:30.
Call 410-727-1539—Mike Gibbons offered all Terp Talk listeners this offer. Matt Stover will be honored. Stan the Fan will host a Q and A with Dan Duquette, and I will host a Q and A with Terrapin Coaches Randy Edsall, Erik Bakich and Missy Meharg. I have been a part … Read More »
What a great night at the Legends Museum!!! I was host at 8PM to a panel comprised of much of the Coaching hierarchy at the University of Maryland, as well as many of the leading players. I want to thank Museum Director Mike Gibbons for giving me the honor of … Read More »
The Babe Ruth Museum will host its annual "Babe's Birthday Bash" at Sports Legends Museum at Camden Yards on Friday, February 11. The event will celebrate the 116th anniversary of Ruth's birth in Baltimore on Feb. 6, 1895, and honor the Cal Ripken, Sr. Foundation as the 2011 recipient of … Read More »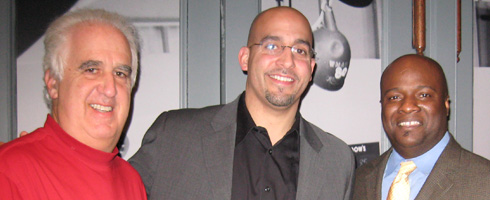 I had the unique privilege of hosting the Terrapin Forum at the Legends Museum last night. If I can ever figure out how to post the video, then you will see my interviews with James Franklin and 3 … Read More »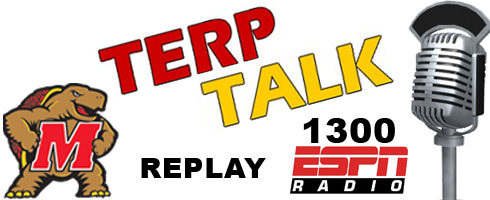 Terp Talk Thursday Night 02-18-10
Host–Bruce Posner Guests Brenda Frese, Freddy from Boca, Dino
Subjects–Men's and Women's basketball, Brenda Frese, Baseball
After being postponed for 2 weeks, Basbe' Bash at the legends Museum will be held at the Legends Museum next to camden Yards. At 7;30, I will host a a panel discussion with Assistant Football Coach James Franklin and … Read More »
Due to the impending snowstorm tomorrow, The bash at the legend's Museum has been postponed one week to Friday February 12.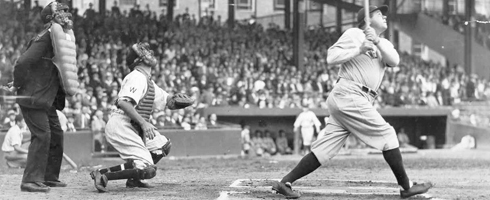 This should be a great night at the Legends Museum celebrating Babe's Bash. I will host a moderate a panel discussion with both the new Terrapin Baseball coach Eric Bakich and Field Hockey … Read More »