Please say hello as I will be hosting the Terp Talk segment with Randy Edsall, Missy Meharg, Johnny Rhodes, and Erik Bakich at 7:30.
Call 410-727-1539—Mike Gibbons offered all Terp Talk listeners this offer. Matt Stover will be honored. Stan the Fan will host a Q and A with Dan Duquette, and I will host a Q and A with Terrapin Coaches Randy Edsall, Erik Bakich and Missy Meharg. I have been a part of the last 3 Bash Events and always have a great time.
What a great night at the Legends Museum!!! I was host at 8PM to a panel comprised of much of the Coaching hierarchy at the University of Maryland, as well as many of the leading players. I want to thank Museum Director Mike Gibbons for giving me the honor of hosting this event. Randy Edsall, Cathy Reese, Erik Bakich, Sasho Cirovski, and Assistant Field Hockey Coach Tjerk Van Herwaarden manned the stage with me. Some of the players present were Football's Kenny Tate and Danny O'Brien–from Women's Lax – Katie Gallagher, Karrie Ellen Johnson, Brandi Jones—Field Hockey's Alicia Muralski and Janessa Pope —Soccer's Alex Lee and Casey Townsend and Asst Lax Coaches Brian Reese, Quinn Carney, and Lauri Kenis.
Randy Edsall admitted that we were talking with Randy Shannon but there was no inking of the contract yet. Also, it looks like there is a possibility our first game of the year will be Labor Day night at home vs The U.
Thanks to all my listeners of Koons Ford Terp Talk and the Sports Maven who stopped by to say hello. Just a great night!!!
The Babe Ruth Museum will host its annual "Babe's Birthday Bash" at Sports Legends Museum at Camden Yards on Friday, February 11. The event will celebrate the 116th anniversary of Ruth's birth in Baltimore on Feb. 6, 1895, and honor the Cal Ripken, Sr. Foundation as the 2011 recipient of the Babe Ruth Museum Community Service Award. Among the special guests confirmed to date are new Terps' football Coach, Randy Edsall; Baltimore Orioles' President of Baseball Operation, Andy MacPhail; former World Figure Skating Champion, Kimmie Meissner; and catcher Chris Hoiles, a member of the Orioles' Hall of Fame. Tickets to the event are $45 each for members of the Babe Ruth Museum; $55 apiece for the general public when purchased in advance; and $60 each at-the-door on the night of the event. Ten or more tickets purchased together are discounted at $40 each. The evening will include admission to Sports Legends Museum's galleries; unlimited food and beverages; a silent auction; appearances by local professional and amateur athletes and FREE PARKING at Camden Yards.
The Terrapin Forum will include: Sasho, Cathy Reese, Erik Bakich, Bernie Walter, Tjerk Van Herwaarden (Field Hocket Asst Coach) and I believe Randy Edsall. I will verify this in the next few days.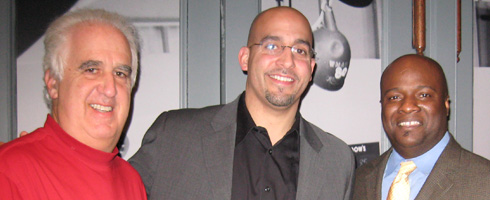 I had the unique privilege of hosting the Terrapin Forum at the Legends Museum last night. If I can ever figure out how to post the video, then you will see my interviews with James Franklin and 3 members of Maryland's Field Hockey Team, Alicia Grater, Alicia Murowski, and Head assistant Coach –Mary Beth Freeman. It was a super night, filled with local sports celebrities.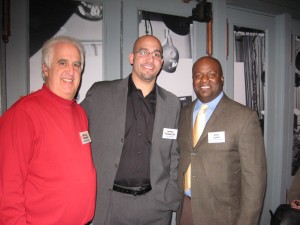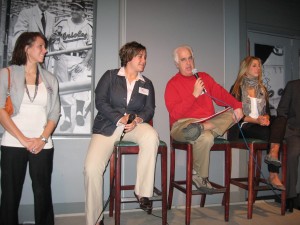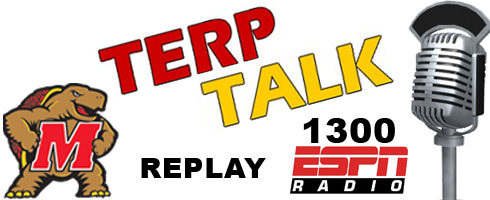 Terp Talk Thursday Night 02-18-10
Host–Bruce Posner Guests Brenda Frese, Freddy from Boca, Dino
Subjects–Men's and Women's basketball, Brenda Frese, Baseball
After being postponed for 2 weeks, Basbe' Bash at the legends Museum will be held at the Legends Museum next to camden Yards. At 7;30, I will host a a panel discussion with Assistant Football Coach James Franklin and several members of the Terrapin Field Hockey team. Please stop by and talk Terps with me!!!!!
Due to the impending snowstorm tomorrow, The bash at the legend's Museum has been postponed one week to Friday February 12.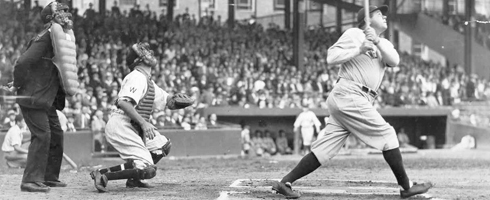 This should be a great night at the Legends Museum celebrating Babe's Bash. I will host a moderate a panel discussion with both the new Terrapin Baseball coach Eric Bakich and Field Hockey assistant coach Tjerk van Herwaarden. This should be a fantastic night!!!