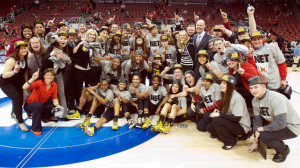 It's a great day to be a Terp. To me the odds against advancing tonight were huge. Playing at Louisville before 14,000 home fans, and the great Shoni Schimmel did not present a grand likelihood for victory. But as Brenda said post game, this Terrapin team played with tremendous heart, confidence and poise for 40 minutes and thus Maryland advances to Nashville to take on Notre Dame.
The Terps trailed at halftime by 36-32 and were really kept in the game by Katie Rutan's 4 treys. The 2nd half was all Alyssa and Lexie Brown who certainly had her career game playing before her father, Sacramento assistant coach Dee Brown. Lexie scored 20 tonight. Once again the stalwart performance belonged to Alyssa Thomas who finished with 22 points, 13 rebounds, 3 assists, and 3 steals.
Only a furious last minute rally by the Cardinals kept this game close but what a rally it was. Schimmel hit 3 moon rocket treys and actually had a chance to tie the game at the buzzer but her trey attempt clanked off the rim and it's on  to Nashville for Maryland.
It was great to see Brenda best her former assistant Jeff Walz who had little praise for her former boss in pre game interviews.  Brenda had the Terps ready to play and really believing in themselves. Hats off to our head coach for a tremendous year so far. I am anxious to see this Notre Dame rematch. I was present for the Notre Dame game earlier in the year and it was a magnificent one though the Terps lost 87-83 in the final minute.
Some of the topics for this morning's show:
Brenda Frese discusses the upcoming NCAA Tournament
Terps defeat Denver in Round 2 of the NIT
Rob Schwarzman calls in to discuss the #1 Men's lacrosse team in the country
#1 Terps defeat Villanova on the road 10-7
#1 Lady terps Roll over W&M 18-5
Terps Bball readies for NCAA Tourney at Maryland this Sat/Mon
Missy lands one of the Premier Young Field Hockey players in the world
The ACC fails again to get more then 4 teams in the dance
Baseball squad loses 2 of 3 to FSU
Update on Alex and the NBA
Head coach Brenda Frese of the Maryland women's basketball team was voted ACC Coach of the Year by the league's head coaches and junior Alyssa Thomaswas named ACC Player of the Year by the Blue Ribbon Panel for the second straight season Thursday. Frese's honor is her first by the conference in her 11 seasons at Maryland. Thomas is the first in school history to be named Player of the Year twice.
– Three scored in double figures to help the eighth-ranked Maryland women's basketball stay the course to hold off No. 19 Florida State, 71-64, Sunday at Comcast center.
All-American Alyssa Thomas led the way with 20 points, 15 rebounds, six assists and three steals. Tianna Hawkins, the ACC's leading scorer and rebounder, added 17 points and nine boards, while freshman Tierney Pfirman scored 12.
Maryland (11-3, 2-1 ACC) dominated the glass, 48-30, and held the Seminoles to just eight offensive rebounds in the game. Florida State's 64 points was its lowest points total this year.
"Just a great ACC game and battle. This is what they are all going to be about. I thought we showed a lot of character coming bouncing back from our loss to Carolina. Coming out and making a statement early in the first half, great energy in terms of how we defended and rebounded the basketball and shared the basketball," head coach Brenda Frese said. "The second half you see a veteran led team with experience. We knew they were going to make runs and they did. Florida State is a really good team. I am proud of the fight, we didn't quit. We fought for each other. I am really excited in term of our team play, and for Tierney Pfirman and Katie Rutan hitting big shots. It opened it up and gave us some breathing room. Tremendous team win for us."
Whereas most fans are displeased with the 11:15 AM starting time, I could not be any happier –Why? –I will only have to miss a little bit of the #7 Terrapin and #10 Villanova Lacrosse Game. The Terps should they survive Navy will face the winner of Louisville and Michigan State at Comcast Monday night at 7. 
I do believe the Terps got a break in the placement avoiding Bylor or Stanford until the final game if they are so fortunate.  The Terps are in the Raleigh bracket where Notre Dame is the #1 seed.
Coach Frese commented after the selection: On earning the second seed – the same seed as her 2006 National Championship team:
"It has [crossed my mind], but I'm not superstitious at all. I don't think the number in front of your name guarantees anything. For us, we've got to take one game at a time and the rest takes care of itself. I like the level we're playing at – obviously coming off of a [ACC] championship, the way we're practicing, the confidence this team has – and now we've got to play that way every time we take the court."
Alyssa Thomas had 18 points to lead four players in double figures and the fifth-ranked Maryland women's basketball team beat George Mason 78-50 on Sunday. Laurin Mincy scored 15 points for her seventh straight game in double figures. Lynetta Kizer had 14 and Anjale Barrett added 13 for the Terrapins (11-0).
"This is a big team win for us, especially defensively," head coach Brenda Frese said. "Any time you can go on the road and hold a really good George Mason team to 24 percent shooting, I thought we did tremendous job just mixing it up defensively." 
Alyssa Thomas and Tianna Hawkins both had double-doubles, and No. 10 Maryland shut down 11th-ranked Georgetown, 72-53 Sunday at the Comcast Center.
"We're just extremely proud for our team and excited for them," head coach Brenda Frese said. "This work started in our offseason. This is why these girls are so much fun to coach. When you talk about how hungry they stayed in the offseason, to prepare themselves for this season."
"Obviously, this was a terrific team win, the balance that we had, the defense we displayed. We played a very talented team. I think that for Georgetown's quest they're now the seeing the flip side of it, in terms of playing with expectations and how you have to play with a target on your back."
From umterps.com
No brainer. Kevin just locked up one of the Nation's best Coaches and perhaps the best recruiter!!!!!!!!
The No. 13 Maryland women's basketball team fell to ACC opponent Boston College 78-69 Thursday night. The Terrapins were led by junior Lynetta Kizer and freshman Alyssa Thomas who both notched double-doubles on the night. Kizer had 22 points and 10 rebounds, and Thomas added 18 points and 13 rebounds for the Terps (13-3, 0-2). It was Kizer's 13th game in double figures this year. Her 22 points was one shy of her career high. Thomas notched her second straight double-double.
What a strange game!!!I went to College Park after Terp Talk and watched 1 strange half of basketball.
Maryland was 27-85 from the field—85 shots!!!
The Terps shot 12-28 from the foul line. What?
Maryland had 31 offensive rebounds and only 10 assists.
I counted 5 threes that went in and out fro the Terps. The Lady Terps will rebound quickly from this loss.
terrapintimes.com reports that Coach Brenda Frese has done it again–landing another sophomore to be —6'1″ wing, a tremendous athlete-Alexus Harrison.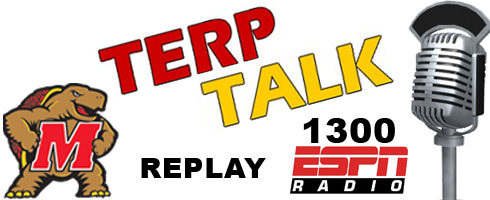 Terp Talk Thursday Night 02-18-10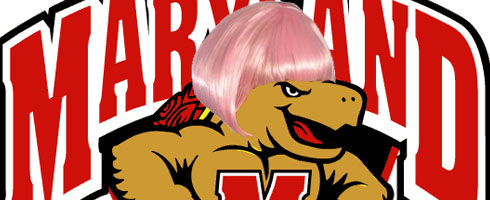 Everywhere I go , I am asked what's wrong with Women's Bball. The Lady Terps are 18-8 and 5-6 in the conference and one would think the sky is falling. Folks that's 18-8.