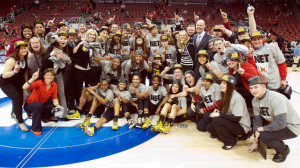 Read More »
Some of the topics for this morning's show:
Brenda Frese discusses the upcoming NCAA Tournament
Terps defeat Denver in Round 2 of the NIT
Rob Schwarzman calls in to discuss the #1 Men's lacrosse team in the country
#1 Terps defeat Villanova on the road 10-7
Head coach Brenda Frese of the Maryland women's basketball team was voted ACC Coach of the Year by the league's head coaches and junior Alyssa Thomaswas named ACC Player of the Year by the Blue Ribbon Panel for the second straight season Thursday. Frese's honor is her first by the conference … Read More »
– Three scored in double figures to help the eighth-ranked Maryland women's basketball stay the course to hold off No. 19 Florida State, 71-64, Sunday at Comcast center.
All-American Alyssa Thomas led the way with 20 points, 15 rebounds, six assists and three steals. Tianna Hawkins, the ACC's leading … Read More »
Whereas most fans are displeased with the 11:15 AM starting time, I could not be any happier –Why? –I will only have to miss a little bit of the #7 Terrapin and #10 Villanova Lacrosse Game. The Terps should they survive Navy will face the winner of Louisville and Michigan … Read More »
Alyssa Thomas had 18 points to lead four players in double figures and the fifth-ranked Maryland women's basketball team beat George Mason 78-50 on Sunday. Laurin Mincy scored 15 points for her seventh straight game in double figures. Lynetta Kizer had 14 and Anjale Barrett added 13 … Read More »
Alyssa Thomas and Tianna Hawkins both had double-doubles, and No. 10 Maryland shut down 11th-ranked Georgetown, 72-53 Sunday at the Comcast Center.
"We're just extremely proud for our team and excited for them," head coach Brenda Frese said. "This work started in our offseason. This is why these girls are … Read More »
No brainer. Kevin just locked up one of the Nation's best Coaches and perhaps the best recruiter!!!!!!!!
The No. 13 Maryland women's basketball team fell to ACC opponent Boston College 78-69 Thursday night. The Terrapins were led by junior Lynetta Kizer and freshman Alyssa Thomas who both notched double-doubles on the night. Kizer had 22 points and … Read More »
terrapintimes.com reports that Coach Brenda Frese has done it again–landing another sophomore to be —6'1″ wing, a tremendous athlete-Alexus Harrison.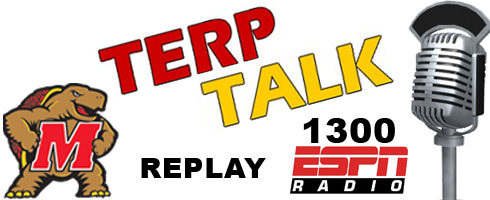 Terp Talk Thursday Night 02-18-10
Host–Bruce Posner Guests Brenda Frese, Freddy from Boca, Dino
Subjects–Men's and Women's basketball, Brenda Frese, Baseball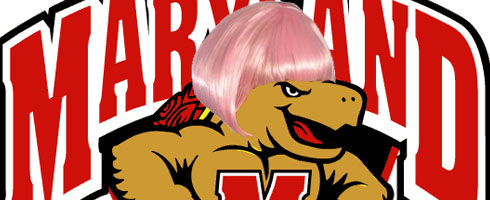 Everywhere I go , I am asked what's wrong with Women's Bball. The Lady Terps are 18-8 and 5-6 in the conference and one would think the sky is falling. Folks that's 18-8.