Direct from the Washington Post and then I will give you my take:
Mark Tuesday down as the day when the Gary Williams-Debbie Yow feud got real. Like, ugly and unpleasant and public and brutish and nasty and public and really, really real. The climax came during Yow's N.C. State press conference Tuesday afternoon. "I don't have a reputation across all men's basketball as being difficult to work with," Yow told chuckling reporters. "I have a reputation of not getting along with Gary Williams, who has tried to sabotage the search. C'mon. We all know that. Okay? So, whatever. It's not a reputation, it's Gary Williams out there doing his thing. Whatever."
Williams responded via a statement, which I'm borrowing from the Baltimore Sun:"I haven't talked to anyone — coach or athletic director — connected to the N.C. State search. I don't have any interest in the N.C. State search, since I'm coaching at Maryland and working hard to run our program. Anyone who says I've had contact with a prospective coach or athletic director regarding this search isn't being truthful."
My take: Gary is traveling around the country looking to secure additional recruits for the upcoming years. Why in the world would he worry about damaging NC State. His only concern is to get Maryland back to a top ten 10 program and hs is certainly been on the right track track lately with the recent commitments to to the Terps. Perhaps one of the top players in the nation–Justin Anderson has verballed to Maryland for 2012. Next year Sterling Gibbs, Nick Faust, and Martin Breunig have signed with Maryland. Gary and the staff are still pursuing Desmond Hubert perhaps the best big left for 2011. Then there is the Jordan Williams situation he has to deal with.From my knowledge— terrapintimes.com he has been to Houston twice to recruit 6'9 250 lb Shaquille Cleare. Nah, I'm not buying. Much more on Koons Ford Terp Talk Thursday night.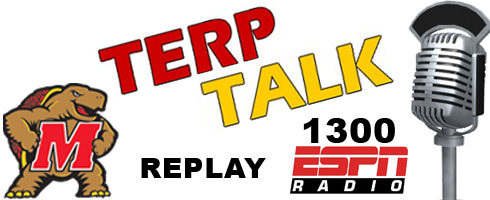 Terp Talk Thursday Night 07-15-10
Host–Bruce Posner Guests–Dino, Freddy
Subjects–Terps in NBA Summer league, New Lax Recruits, Deaths of Joe Gardi, Steinbreener, Terp News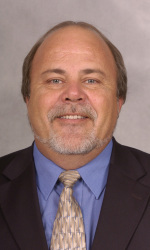 Randy Eaton has been named the interim director of athletics at the University of Maryland, President C.D. Mote Jr. announced Monday.  Eaton, 49, a veteran of more than 20 years in intercollegiate athletics, is currently working in the the department as its senior associate athletics director and chief financial officer. He is expected to continue to assist in the oversight of the financial units while serving as the interim athletics director.  He will take over the position effective July 10 when Deborah A. Yow leaves to take the athletics director position at N.C. State University.  "I'm happy to serve the University in this role, and I'm honored to be asked," said Eaton. "The entire ICA staff will be part of ensuring a smooth transition. Debbie has left us in good shape administratively. I hope to keep everything moving forward while the President's Office conducts a national search."  In his role at Maryland, Eaton and his team is responsible for monitoring Maryland's $55 million athletics budget.  He came to Maryland in May 2003 as the athletics business director and moved into his current position in July 2008. Prior to coming to College Park, Eaton most recently was an associate athletics director at the University of Houston, with oversight in facilities, operations and special events. (from umterps.com)
Two weeks or so ago, I first heard rumors that NC State was coming after Debbie Yow. I never for a second believed that anything would become of it. after all, 4 years ago , she turned down the Stanford AD job, perhaps one of the most coveted in the country.  Then last night before the show I received 2 messages that indicated Debbie was about to take the job. I still was doubtful of her departure and had no chance to verify anything, thus no mention of it on Terp Talk. And then around 8:30, it was verified by many news outlets. I am still shocked.  Look 16 National Championships in 16 years speaks volumes about the her job performance. Balancing the budget, her very successful recent coaching hires, and the continued facility upgrades were just a few of her achievements.  But perhaps it was time for her to move on.  We will hear a lot more tomorrow and I certainly will have much to say.
But let the speculation begin. Who will replace her?  With Dr Mote retiring how will the process go? Who will run the ship while waiting for the new AD? There is never a dull moment at College Park. But you know what—IT IS STILL A GREAT DAY TO BE A TERP!!!!!!!!
In a story that won't vanish, AD Debbie Yow reaffirmed Maryland's committment to the ACC.  Apparently the Big 10 has been wooing Maryland or at least is about to. One of the 7 charter members of the ACC, Yow had first stated her loyalty at the Baltimore Terrapin Club meeting 1 month ago.
Here are my top 10 plays of the decade ranked in order with #1 being the biggest and most significant.
10—   March 8, 2008—Hudson Taylor decisions Dennis Drury 10-5 clinching the ACC Title for the Terps, its first since 1973. The title signaled the introduction of the Terrapins as a NCAA power on the mat.
9—    January 1, 2003—On 4th and goal, Scott McBrien ran a naked bootleg and went untouched into the endzone triggering a 30-3 win over Tennessee. This was Maryland's first bowl win in 17 years.
8—-May 22, 2005—–Andrew Schwartzman scored an unassisted overtime goal to defeat Georgetown and send Maryland into the final 4 of lacrosse.
7—-May 24 2001—-Allison Comito scored in Overtime as Maryland defeated Georgetown for the NCAA title, thus capping the 4th title for the greatest female lacrosse player ever, Jen Adams.
6—February 21, 2009—Greivis Vasquez hit a layup with 8 seconds remaining to send the NC game into overtime. The Terps won by 3 in OT and began a run back to the NCAA tournament. Carolina went on to easily win the title and Maryland stood tall as the only team to defeat the 2 finalists.
5—-November 23, 2009—Katie O'Donnell, went the length of the field and scored the go ahead goal in a play described by many as the greatest individual play ever in NCAA history.  Maryland went on to defeat Wake Forest 4-2 for the NCAA title.
4—December 14, 2008—–Zac MacMath makes a leg save   late in the game preserving  a 1-0 win and Sasho's 2nd title. The Terps become the foremost soccer power in the NCAA.
3—April 4, 2006-tieto—-Kristi Tolliver hits a 3pt shot at the end of regulation,before coasting to an easy OT victory. This win gave the Lady Terps its first NCAA tilt and established the Terps as one of the elite teams in women's Basketball
2—November 17, 2001—-Shaun Hill threw as touchdown pass to Guilian Gary with 41 seconds left and thus Maryland won the ACC Title and a trip to the Orange Bowl. This was Ralph's 1st season as head coach.
1—  April 1, 2002—Juan Dixon hita a 3 point jumper to regain the lead  just after the the Terps lost the lead in the NCAA Championship game against IU. The Terps never trailed again and won the title.
I have supported, praised and defended Chris Turner so much that whenever he has a bad game fans come up to me and make comments like "That's Your guy" Well my defense will always be there for QB1, but not for his Dad.  The Sun (http://www.baltimoresun.com/sports/terps/bal-sp.turner21oct21,0,4099049.story) reported today that Chris add wants Maryland to get rid of AD Debbie Yow. I will have more to say tonight but how ridiculous is that statement. 5ACC Titles, 2 National Championships, the NCAA Tourney for both Basketball teams, a great overall graduation rate, maintaining 27 teams during a near depression—what else can an AD do? By the way those titles were just for last season.