There was never a doubt in anyone's mind that Jonathan Ogden would be a 1st ballot entry. Once again Art Modell was bypassed. He didn't even make the final 10. Ridiculous. Sickening.
After watching the Hall of fame Roundtable discussion led by Bob Costas Iwould vote this year for the following:
Jack Morris
Mike Piazza
Lee Smith
Craig Biggio
Curt Schilling
Tim Raines
I agree with Costas that I would penalize Bonds and Clemens by waiting a year to vote for them.
What a super event at Michael's 8th Avenue last night. Along with the above 2 Terrapins, Sam Cassell, Geoff Zahn, Travis Pastrana, Sean Lendetta, and Hasim Rachman were inducted.
Highlights for me were as follows:
Fred Funk is just a great guy. I have had him on Terp Talk several times and he is always a pleasure to be around. When starting his speech, he commented that he growing up he always felt that he was born to be a Terp. Guess who stood up and applauded?
Sam Cassell was gracious, humble and generally honored at his selection. I spoke with him and told him what a great shooter I thought his son was. I asked how he felt about his son possibly coming to Maryland. His response was that it was totally up to his son. When Maryland played for the National Championship in Atlanta, I walked from the downtown hotel with Sam to the Georgia Dome. His heart was with Maryland that night. I would love to see his son added to the 2012 recruiting class. But we will have to wait and see.
Vince Bagli was the featured honoree and thoughrecovering from knee surgery was in great spirits and thrilled the crowd. Sam Cassell related how when he was in high school he would rush home to hopefully hear Vince talk about Sam's basketball prowes.
There was a video of the famous one puch knockout by Hasim against Lennox Lewis.
Bernie Walters, Director of Baseball Operations for the Terps  was the host for the evening. Jay Batt, Troy Wainwright, my DC Cohost Rick Jaklitsch, and Eric Bakich were amongst many of the Terrapin hierarchy in attendance!!
Jagger at his best but Fergie steals the show with a Joplinesque performance!!!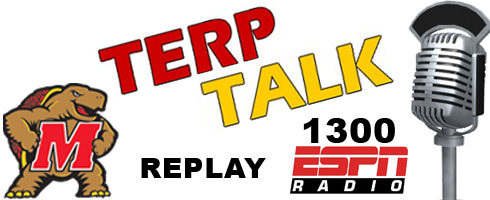 Terp Talk Thursday Night 07-15-10
Host–Bruce Posner Guests–Dino, Freddy
Subjects–Terps in NBA Summer league, New Lax Recruits, Deaths of Joe Gardi, Steinbreener, Terp News
Six outstanding athletes will join 181 previously honored inductees as members of the Maryland Athletics Hall of Fame this fall, athletics department officials announced on Monday.  The Class of 2010 is comprised of soccer star Leo Cullen, field hockey phenom Christine DeBow Mitchell, two-sport sensation Laura Harmon of lacrosse and field hockey, triple jump specialist Marchelle Payne-Gassaway, football all-time leading tackler Eric Wilson, and lacrosse great Peter Worstell. The inductees will be presented at the Campus Marriott Inn & Conference Center on Friday, Oct. 1, 2010.
Tickets for the Maryland Athletics Hall of Fame Induction Ceremony will go on sale to the public in mid-August and can be ordered by contacting the M Club Foundation by phone at 301-314-2619 or by email at mclub@umd.edu. Tickets are $75 per person or $700 for a table of 10 and patrons are asked to RSVP by Sept. 20.  Founded in 1982 as a collaborative effort between the athletics department and the M Club, the Maryland Athletics Hall of Fame pays tribute to those superior Terrapin athletes, coaches and administrators who have made major contributions to the honor and fame of the University of Maryland, and have continued to demonstrate the positive values learned through competing in intercollegiate sports. Induction into the Hall of Fame represents the highest athletic honor the university can bestow. from umterps.com
Former Maryland Terrapin All-American Vicky Bullett was selected as a member of The Women's Basketball Hall of Fame's 13th group of inductees, the Class of 2011, on ESPN during "WNBA vs. USA Basketball: The Stars at the Sun Game" at the Mohegan Sun Arena in Uncasville, Conn. today. The other five members of the Class of 2011 are: Val Ackerman (contributor), Ruthie Bolton (player), Muffet McGraw (coach), Pearl Moore (player) and Lometa Odom (player).  Bullett was a 1989 Kodak All-American for the University of Maryland, where over the course of her career she averaged 16.9 points and 5.8 rebounds per game to become one of the most decorated players in Maryland history. She set several records during her career, including points scored (1,928), scoring average (16.9), rebounds (968), field goals made (816) and field goal attempts (1,449). (from umterps.com)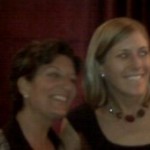 What a great night to be a Terp. the M Club and Ziz put on a great show last night, highlighted by an incredible acceptance speech by 5 Time NCAA Championship Coach, Missy Meharg. Just a little impression on each of the inductees.
Johnny Holliday–What a great broadcasting career the Voice of the Terps has had. The intro film highlighted his younger days as a rock and roll deejay. It's an honor to know Johnny.
Desmond Armstrong–I had the pleasure of sitting with Desmond and his wife. He is a very humble guy considering all that he has accomplished in his soccer career. Desmond was a star at Maryland, on the USA national team and at all levels of professional soccer.
Dale Castro–just a great athlete. Also pitched for the Terps. I remember him as a clutch placekicker. Dale was a key component of the success of Jerry Claiborne at Maryland.
Connie Hemphill and Rennie Smith. Connie still holds the record for most wins bya Maryland pitcher in his career (21). Rennie Smith was a member of the 55 undefeated National Championship lacrosse team and went on to be an assistant coach for years at Maryland.  Like Brian Dougherty last year, Rennie was extremely entertaining on the podium.
Katie Kaufmann Beach —Katie had a stellar hockey career at Maryland under the tutelage of Missy Meharg. She also went on to a great post graduate career with the US National Team. All of her coachers praised her work ethic abd team leadership.
Missy Meharg–7 ACC Titles, 7 Times National Coach of the Year and 5 NCAA Titles. What else has to be said. I will try to get the audio of her acceptance speech on the site.
Terp Talk Thursday Night 10-01-09
This is always a great event, one I really look forward to. The 2009 HOF class includes Desmond Armstrong from the 84 Soccer team, placekicker Dale Castro, Conrad Hemphill from the 54 Baseball team, Johnny Holliday, Katie Kaufmann (96 Field Hockey), 5 time NCAA Coach and a guest on Terp talk last night–Missy Meharg, and C Rennie Smith(55 Lacrosse). Congrats to these great Terrapins!!!
DALE CASTRO (Football, Class of '79, Hometown: Shady Side, Md.)
A record-setting place-kicker and punter for Maryland from 1977-80 … garnered consensus All-America first team honors in 1979 as he set a then-NCAA record by connecting on his first 16 field goal attempts and 17 overall … also received the Walter Camp Award and honored by the Sporting News and Football Writers Association following that season … earned three varsity letters … ranked fourth in career punting yardage (8,584), seventh in career field goal percentage (.692) and 10th in career field goals (27) at Maryland … helped the Terps win 32 games during his career.
Five accomplished student-athletes, one legendary coach and the `Voice of the Terrapins' comprise the seven-member Class of 2009 to be inducted into the University of Maryland Athletics Hall of Fame this fall.
Soccer standout Desmond Armstrong, football specialist Dale Castro, baseball phenom Conrad Hemphill, radio broadcaster Johnny Holliday, field hockey All-American Kate Kauffman-Beach, current field hockey head coach Missy Meharg and lacrosse legend Charles `Rennie' Smith will join 175 previously honored inductees as members of the Maryland Athletics Hall of Fame during a ceremony to be held Oct. 2 at the University of Maryland Inn and Conference Center.
Over the next 7 nights, we will take a look at the new 2009 Class.