There was never a doubt in anyone's mind that Jonathan Ogden would be a 1st ballot entry. Once again Art Modell was bypassed. He didn't even make the final 10. Ridiculous. Sickening.
After watching the Hall of fame Roundtable discussion led by Bob Costas Iwould vote this year for the following:
Jack Morris
Mike Piazza
Lee Smith
Craig Biggio
Curt Schilling
Tim Raines
I agree with Costas that I would penalize Bonds and Clemens by waiting a year to vote for them.
What a super event at Michael's 8th Avenue last night. Along with the above 2 Terrapins, Sam Cassell, Geoff Zahn, Travis Pastrana, Sean Lendetta, and Hasim Rachman were inducted.
Highlights for me were as follows:
Fred Funk is just a great guy. I have had him on Terp Talk several … Read More »
Jagger at his best but Fergie steals the show with a Joplinesque performance!!!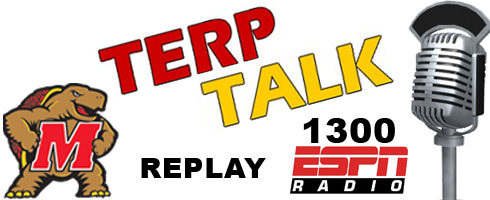 Terp Talk Thursday Night 07-15-10
Host–Bruce Posner Guests–Dino, Freddy
Subjects–Terps in NBA Summer league, New Lax Recruits, Deaths of Joe Gardi, Steinbreener, Terp News
2011 Basketball Recruits
,
Athletic Director Search
,
Dave Cottle
,
Debbie Yow
,
Directors Cup
,
Freddy from Boca
,
Greivis Vasquez
,
Hall of Fame
,
John Tillman
,
Lance Stephenson
,
Men's Lacrosse
,
Radio Shows
July 17th, 2010 |
0 Comments »
Six outstanding athletes will join 181 previously honored inductees as members of the Maryland Athletics Hall of Fame this fall, athletics department officials announced on Monday.  The Class of 2010 is comprised of soccer star Leo Cullen, field hockey phenom Christine DeBow Mitchell, two-sport sensation Laura Harmon of lacrosse … Read More »
Former Maryland Terrapin All-American Vicky Bullett was selected as a member of The Women's Basketball Hall of Fame's 13th group of inductees, the Class of 2011, on ESPN during "WNBA vs. USA Basketball: The Stars at the Sun Game" at the Mohegan Sun Arena in Uncasville, Conn. today. The other … Read More »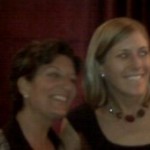 What a great night to be a Terp. the M Club and Ziz put on a great show last night, highlighted by an incredible acceptance speech by 5 Time NCAA Championship Coach, Missy Meharg. Just a little impression … Read More »
Terp Talk Thursday Night 10-01-09
Host–Bruce Posner Guest host Dino Guests Missy Meharg, Chip Beck
Subjects–Men's Soccer, Football No Spin Zone, Hoops, Hall of Fame, Golf, Field Hockey
This is always a great event, one I really look forward to. The 2009 HOF class includes Desmond Armstrong from the 84 Soccer team, placekicker Dale Castro, Conrad Hemphill from the 54 Baseball team, Johnny Holliday, Katie Kaufmann (96 Field Hockey), 5 time NCAA Coach and a guest on Terp … Read More »
DALE CASTRO (Football, Class of '79, Hometown: Shady Side, Md.)
A record-setting place-kicker and punter for Maryland from 1977-80 … garnered consensus All-America first team honors in 1979 as he set a then-NCAA record by connecting on his first 16 field goal attempts and 17 overall … also received … Read More »
Five accomplished student-athletes, one legendary coach and the `Voice of the Terrapins' comprise the seven-member Class of 2009 to be inducted into the University of Maryland Athletics Hall of Fame this fall.
Soccer standout Desmond Armstrong, football specialist Dale Castro, baseball phenom Conrad Hemphill, radio broadcaster Johnny Holliday, field hockey … Read More »