Rapid Redux tied a North American Thoroughbred record for most victories in a calendar year, winning his 19th consecutive race Tuesday to match the mark set by Citation in 1948.
Read More »
Can you imagine that this horse was claimed October 13, 2010 for 6250 and today goes for his 19th straight win in 2011 at Laurel.
from the Daily Racing Form:
Three weeks after breaking one modern-day United States record, the remarkable 5-year-old gelding Rapid Redux is targeting another in … Read More »
Winner's Circle 5 owned this horse and Avi Pelta (from the James Pharmacy) is one of the partners. It's utterly amazing the similarity of Charlestown to a Vegas casino. Had a great time with Dr Berg, David Abramoff, and Avi. Congratulation guys on a big stakes win!
I have said it many times –my favorite track is the little harness track in Oxen Hill. It's quiet–too quiet unfortunately, easy to access and the chalks always seem to win. Peter Angelos believes that if you can combine the races with slots it will be athriving part of the … Read More »
What a race!!! Garrett Gomez had Blame in the clear lead when he looked to his left and saw kenyatta chaging from hehind. But not today so the streak ends at 19.
Cooler heads must prevail. After losing the battle for slots to the Cordish group, the Maryland Jockey Club immediately threatened to shut down Laurel and reduce Maryland racing to a 40 day meet at Pimlico surrounding the Preakness. Governor O'Malley needs to step in and help solve this dilemma.
Every Saturday night before Fathers Day, my wife and I would journey to Rosecroft for a night of Harness Racing. For me the "Sulkys" go all the way back to Laurel Harness Racing on Route 1. Also known as Free State Raceway, there was nothing like watching the horse you … Read More »

Unhappy with the ride of Garrett Gomez in the Derby, Bob Baffert switched jockeys to Martin Garcia and it sure seemed like the move paid off!!!!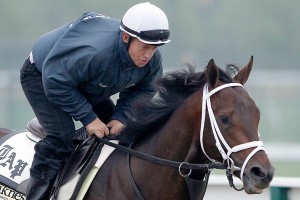 Just my opinion. $8 to win on Jackson Bend
6-7-8-9  $1 trifecta Box $24
$3 Exacta Box 6-7-8  $18
Total Bet     $50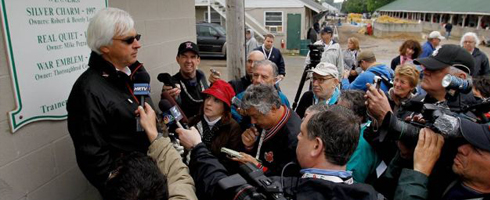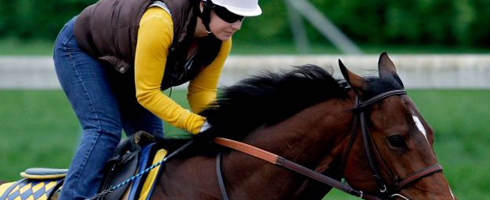 Trainer Bob Baffert can't be happy about drawing the inside post position at the Derby. with a 20 horse field, Baffert cannot allow … Read More »