I had never been to the venue before Monday night. One of these days, I will figure out how many different venues I have seen Jackson at.Awesome s always. I left before take it easy to beat the crowd but all traffic was rerouted 3 miles further south in bumper tpo bumper traffic.Then of course traffic totally stopped t Route 97 and 495.  anyway here was the set list:
(Val McCallum song)

Encore:
It's not a secret how much I like Jackson Browne especially when he goes accoustic and even more so when he is in Btown. Last nightI guess I only saw 50 people that I kneww many of whom are Jackson regulars. jackson was stupendous, played some songs that haven't hit this years setlist (Birds of St Marks, Daddy's Tune, Here, and brought the house down with a stirring rendition of Mohammed's Radio (Warren Zevon) and The Pretender. Here is the setlist:
Barricades of Heaven
I'll Do Anything
Wonderland
Farther On
For a Dancer
Giving That Heaven Away
Birds of St Marks
Something Fine
Naked Ride Home
Rock Me on the Water
These Days
Everyman
Late For The Sky
Alive in the World
Here—I think that was the title–never heard song
Bright Baby Blues
Daddy's Tune
In the Shape of a Heart
Mohammed's Radio
The Pretender
I Am a Patriot
Your welcome. That is for anyone who listened to me and went to see the Legendary balladeer at Pier 6. His set was simply fabulous. The best songs of the night in my opinion: Cry Baby Blues, Fountain of Sorrow, and For A dancer.
It's my last promotion for this show. GO –you will not be disappointed!!!
All I can say is don't miss it!!! Hers is the duo singing "Everyman" from 2006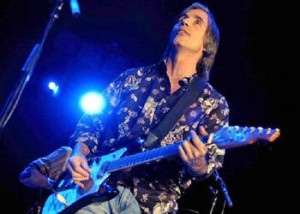 As many of you know, I was in Cali the past few days for my son's wedding.  On Friday night, he says to me let's go see Jackson at the Greek tonight. I didn't need much persuasion and we venture to the outdoor arena 30 minutes late without tickets. The place was impossible to get to and we had to gamble on a single spaced parking lot space in the escapable rear. Incredible show with Jackson having the incomparable David Lindley accompanying him. My advice is to get tickets to his Pier 6 Show in August now!!!!!!
Well it was my 3rd concert in a month and the best was saved for last. Jackson performed a solo accoustic set playing 26 songs strictly by himself and his 16 guitars. His voice was sharp as could be and it was clear Baltimore loved him!!! That's U2, the Boss and Jackson  this month. That's enough music for a while.