Some of the topics for this morning's show:
Dave Lomonico calls in to discuss recruiting and talk about terrapin times.com switch to Fox Sports
Seth Allen breaks foot –out 8-10 weeks
Starting LT Mike Madaras exits Maryland mid season
Kevin Anderson declines comment on rumors he … Read More »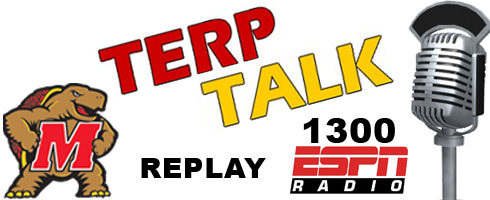 Terp Talk Thursday Night 12-01-11
Host–Bruce Posner Guests Keith Cavanaugh, Freddy
Subjects– Recruits, Danny O"Brien, Terps-NC State, Randy Edsall, basketball, Len
Keith Cavanaugh says probably not but the landscape has been changing. The Maryland staff continues to be impressed by the Team Takeover star. Stay tuned because he is nearing his decision. By the way, having Shaquille Cleare commit certainly has helped the Terps cause.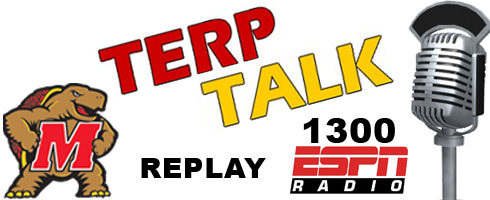 Terp Talk Thursday Night 07-28-11
Host–Bruce Posner Guests keith Cavanaugh
Subjects– Recruits, Keith Cavanaugh, Mike Gibbons
Some topics tonight:
Update from Keith on the recruiting circuit
Analysis of the Houston Defenders AAU Title Game
Update on Free Agent Terrapins
Josh Wison now a Redskin
Preview of August 1 Meet and Greet with Coach Edsall at the Museum
NC State fires Butch Davis
Joe Flacco—ready for a … Read More »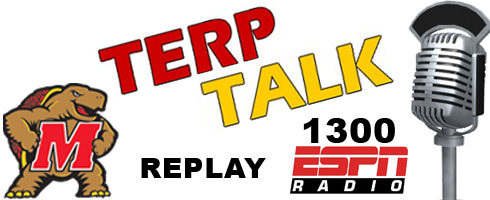 Terp Talk Thursday Night 06-02-11
Host–Bruce Posner Guests Keith cavanaugh
Subjects– Review of Lax Final Four, Recruiting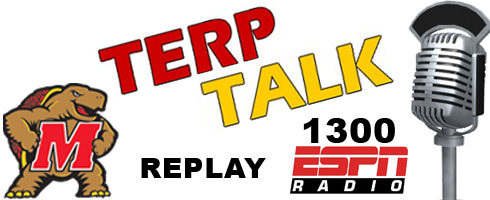 Terp Talk Thursday Night 03-24-11
Host–Bruce Posner Guest Torrey Smith, Keith Cavanaugh
Subjects–Status of Jordan Williams, Hoops, Lacrosse Review, Terp News
Due to the Thanksgiving Day holiday, Terp Talk moves to this Friday at %Pm. NCAA Championship Head Coach Missy Meharg will call in to continue the celebration of her 6th Title. Also Keith will call in for his Inside College Park report.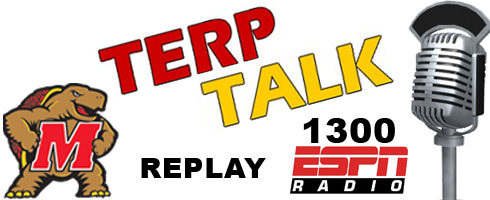 Terp Talk Thursday Night 10-21-10
Host–Bruce Posner Guest Keith Cavanaugh
Subjects–BC Preview, – Midnite Madness 2011 Recruit update, Terp News