I watched games there before —similar to ESPN 3.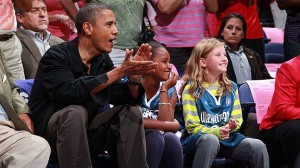 It's great to see Marissa Coleman coming into her own as a Mystic. Marissa scored 14 in a route of Tulsa today at the Verizon Center.
On the same day she was awarded the WNBA's Most Improved Player award, former Maryland great Crystal Langhorne led the Washington Mystics with 18 points and 10 rebounds in her homecoming to Maryland, as the Mystics fell to the … Read More »
The Baltimore Sun is reporting that if the Washington Mystics reach the WNBA playoffs, then their first round home games would be played at the Comcast Center instead of their normal home, the Verizon Center.
The Mystics include former Maryland stars Crystal Langhorne and Marissa Coleman.  Langhorne is a starter … Read More »
Washington Mystics 82 Conn 70. Marissa Coleman 6-9 from the field, scored 16 points with 5 rebounds. Bravo!
Daron Park, who will always be remembered for taking over the Lady Terps head coaching chores on the road while Brenda was pregnant, is leaving Maryland to take over the Associate Head Coaching  job at La Tech, according to terrapintimes.com. The great news is that his rumored replacement is former … Read More »
As a sopomore Marah Strickland averaged 28 minutes per game. With Kristi and Marissa leaving it obvious her role would increase. But she just didn't accept the facts and is moving on. Best of luck to both ladies. I am sure Brenda is working on replacements as I write. By … Read More »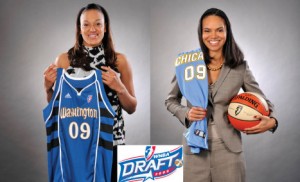 Four years of dedicated team play paid off on Thursday, as 2 Terrapin superstars, Mariisa Coleman and Kristi Tolliver were selected 2nd and 3rd in the WNBA draft. Marissa joins former Maryland teammate, Crystal Langhorne, who was also a … Read More »
Fifteen of the top women's basketball prospects have been invited to the 2009 WNBA Draft on Thursday, April 9 at the NBA Entertainment studios in Secaucus, N.J., with coverage beginning at 3 p.m. on ESPN2. The Maryland Terrapins will be represented by a pair of senior standouts in guard/forward Marissa … Read More »
There was an empty feeling in the pit of my stomach tonight as "the recruiter" Jeff Walz frustrated his 2 prized pupils, Kristi and Marissa. Marissa Coleman was double teamed every time she made a move and Kristi had to resort to shooting NBA 3's in order to get her … Read More »
Everywhere in Baltimore today, Terrapin fans were talking about 2 things: the travesty inflicted upon the Men's lacrosse team in Charlottesville and the incredible 42 point record setting performance of Marissa Coleman in the Sweet Sixteen game against Vandy.
Well tonight all the marbles are on the table as Maryland … Read More »
Marissa Coleman scored a school-record 42 points, including the go-ahead basket with 27.9 seconds left, as Maryland rallied from 18 down to beat Vanderbilt 78-74 on Saturday.
"I just didn't want my career to end," Coleman said. "I love playing with this team, and I love wearing a Maryland uniform. … Read More »