Some observations of the New Look Terps:
Jake Layman–7-8 from the field –Smooth as silk today –commented post game how much he loves playing with melo
Michal Cekovsky–started today–some trouble scoring but showed his rebounding prowess and ability to run court
Jon Graham–11 rebounds and 8 points–needs to finish off … Read More »
"I totally support Mark," Anderson said. "Our thing is, going into the Big Ten we're going to be competitive. We have a great team coming back, and we have great recruits coming in."
Anderson said the transfers of guards Seth Allen, Nick Faust, Roddy Peters and forward Shaquille Cleare … Read More »
Syracuse is reeling right now. Two straight losses after an undefeated start. At this point of the season. Maryland is 15-12 and 7-7 in the conference but has 0 top 50 wins. If any hope exists at all to make the dance it must begin with a W tonight. Syracuse, … Read More »
I have been staring at the computer wondering what to say. It's 12:15, the game has been over for an hour and I still don't know what to say. Here goes:
The second the fans stormed the court on Saturday, my thoughts went to a possible Chesnut Hill disaster on … Read More »
Schillo Tshuma and Patrick Mullins each netted goals for Maryland (12-0-1, 5-0-0 ACC). This game was never in doubt although the Terps were held scoreless in the 1st half.  The Terps outshot Colgate 17-2 and the game was even more dominant then that. It was virtually an offensive practice for the #1 … Read More »
THE SPORTS MAVEN REPLAY

Sports Maven Saturday Morning 12-03-11
Host–Bruce Guests Freddy
Subjects– Terps Football Review, Loyola Basketball, NBA labor Struggle,Boudreau Fired,Ravens Browns Preview
Click here for The Sports Maven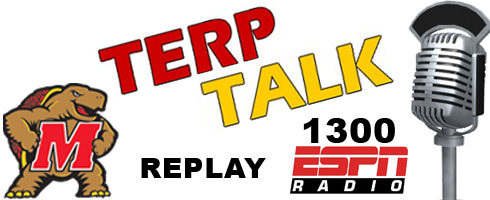 Terp Talk Thursday Night 11-10-11
Host–Bruce Posner Guests Rick Furlough
Subjects– Bball Preview, Danny O"Brien, Terps-Irish Preview /Conference, Alex Len
November 12th, 2011 |
0 Comments »
Some topics for the show today:
Great closing for the Orioles —Do we have a bullpen now?
Do the O's need Prince Fielder?
The common goal of Danny and Joe Flacco this week– use all of your receivers
Ravens Rams Preview–Judgment Day for the purple
Terps Temple preview
Sports Boosters … Read More »
Release from Montrose Christian—I promise this ends the Justin Anderson story for Terptalk.com. Let's see how it plays out.
"The Cavaliers were always my second choice behind Maryland," said Anderson in a statement released by Montrose Christian this morning. "Also, my family lives in Virginia. After the departure of Coach … Read More »
The Terps are 9-3 in this pre season event, including a 3-0 record against the Illini.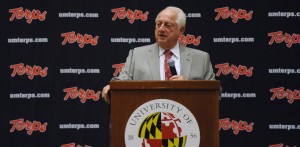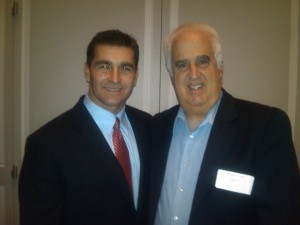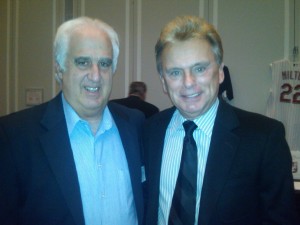 What an absolutely fantastic evening for th eMaryland Baseball team last night. Erik Bakich is an up and … Read More »
Okay it's just an exhibition game but there were a lot of things even an impartial fan had to be impressed with.
Seniors–Gary swears by them–acts by it– and in so many cases (Dave Neal, Calvin MacCall, Boom Osby, … Read More »