The majority of Maryland fans are most passionate for men's basketball followed by football which is a distant second. Since Lefty brought big time college basketball to College Park and The DC. area, Maryland has experienced "rivalries" with North Carolina, N.C. St., and Duke. Since the 70's, Carolina has always … Read More »
November 25th, 2012 |
1 Comment »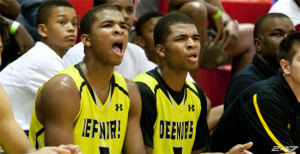 Listen, if the Harrisons decide on Maryland, the Terps will have achieved their greatest recruiting moment in its basketball history. Bino and Turgeon have been relentless, daring to be great, wanting to bring in the 2 kids who … Read More »
Some observations of a disappointing effort from the Terps:
Remember it's just the first game and I seriously doubt if we will shoot as poorly the rest of the season
When Sean is 1-8 from the field and Stogs is 0-9—you are just not going to win.
At 10-1 Alabama … Read More »
Happy days are here again. The first domino has fell in the resurgance of the Maryland Basketball program. After weeks of anticipation, Shaquille Cleare has verbally committed to be a TERP!!!!! This is the key guy–why–because now the other bigs across the land know that Maryland has one of the … Read More »
Shocker–from all I had heard this phenom was not considering the Terps. Things change!!!  ESPN.com reviews his strengths:
ESPN Player Evaluation
Strengths:
Aquille is one of the quickest and most explosive players in the country, regardless of class, and plays the game with tremendous confidence and style. He is … Read More »
Mitch McGary, Arnaud Adala Moto and Shaq Cleare visit the campus in one week. But now here is the latest rumor—terrapintimes.com is reporting that perhaps one of the top big men in the country Shaquille Cleare from Houston could verbal as early as Sunday. here is the ESPN evaluation:
Read More »
Finally, maybe both sides are coming to their senses. Get in the Conference Room –lock the doors and divide up 9 Billion.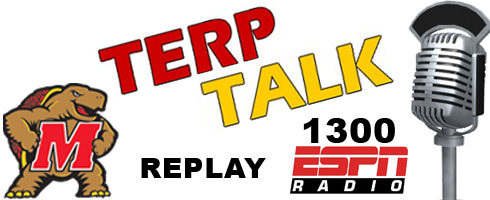 Terp Talk Thursday Night 05-19-11
Host–Bruce Posner Guests Rob Schwartzmann, Mark Turgeon, Laura Watten
Subjects– Mark Turgeon, Lax news, Terp news,
At 9:30 tonight Nick's dad texted terrapintimes.com and the Sunpapers that his son was staying with his original pledge to attend the University of Maryland. As I said then, and I repeat now this is a treemendous day for the Terrapins. Perhaps Bino's being retained by Mark Turgeon solidified this … Read More »
WOW!! Bino, Scott Spinelli, and now  prize package Dalonte Hill. Kudos to Mark Turgeon for putting this incredible staff together, arguably one of the strongest recruiting teams in the country. Much more tonight!!
Current Salary of Delonte Hiill—$450,000
Potential Salary if Hill Becomes Turgeon's assistant— Nowhere near $450
Yet supposedly Hill who has tremendous ties to DC Assault and Team Takeover Wants in. Awaiting!!!
From Matt Bracken's Tracking The Terps
With players to meet, a coaching staff to assemble and a recruiting class to save, Maryland men's basketball coach Mark Turgeonhas plenty to do during his first week on the job. On Friday morning, College Park's busiest man took some time out of his … Read More »