The majority of Maryland fans are most passionate for men's basketball followed by football which is a distant second. Since Lefty brought big time college basketball to College Park and The DC. area, Maryland has experienced "rivalries" with North Carolina, N.C. St., and Duke. Since the 70's, Carolina has always been a big game for Md. because the Tar Heels are always a top 10 team and many of Maryland's teams have been exceptional which elevated those games to another level of intensity and importance. I remember Elmore, McMillen, Mo Howard (the guard from philly , not one of the stooges) and Lucas beating an N.C. team in overtime that had Bob McAdoo, Bobby Jones, Dennis Wuycik , George Karl, Darrel Elston and Bill Chamberlain. Bias' highlight night at the DeanDome with the basket and then the steal and reverse dunk, on my birthday no less. Jim O'Brien scoring 38 against N.C. at Cole. Super Bowl Sunday and seeing the greatest college player I have ever seen, David Thompson score the winning basket by following a shot or the 103-100 overtime loss in the ACC Final. That game still hurts. Or Md down by 17-2 and Steve Shepard, who wasn't in the line up because of a groin injury comes of the bench and leads Md to a big win on the road. I even remmber Brain Magid making a 25 footer at the buzzer to send a game into o.t. Never seen a more pure shot than from Magid. Or Ernie Graham and his school record 44 vs State. Buck Williams being run out by Dennard in an ACC final or Steve Blake's steal right before the end of the half. Since the early 2000's, the Duke game is always big for Md. fans. Duke is always good and we had some great teams in the early 2000's. There was the stall game vs. #2 S.C.. It was the most exciting game I'v ever been to at Cole. And the score was 4-3 at half. Hard to believe. And the excitment and fever pitch of the crowd was off the charts. Or 6-6 Albert King jamming over 7-4 Ralph Sampson. Or Buck Williams out-playing Sampson in every game against the Cavs. Old memories from an old ACC. There wasn't going to be a home and home every year with Duke and Carolina after realignment. That's what the fans want most..those Duke and NC games. You don't hear a lot of talk for Md BC or MD Miami. If Turgeon does what I think he's going to do, Maryland Indiana, Maryland Ohio State, Maryland Michigan St., Md Mich….Those are going to be great great games. Because those schools are consistently good and Maryland is going to be a top 15 program for years to come with Turgeon . It will get to a point where it will be a big game, if for no other reason, because Maryland's playing. Like it used to be.
blog from Freddy from Boca
November 25th, 2012 |
1 Comment »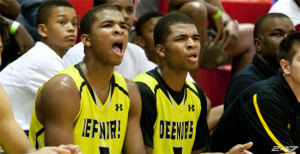 Listen, if the Harrisons decide on Maryland, the Terps will have achieved their greatest recruiting moment in its basketball history. Bino and Turgeon have been relentless, daring to be great, wanting to bring in the 2 kids who can possibly bring a another National Tile to Maryland. They have fought the great fight against Calipari and the Kentucky machine.
Tick… tock…tick…tock —Remember 5PM on the U Thursday. Terp Talk will follow at 6PM with instant analysis of the decision.
Some observations of a disappointing effort from the Terps:
Remember it's just the first game and I seriously doubt if we will shoot as poorly the rest of the season
When Sean is 1-8 from the field and Stogs is 0-9—you are just not going to win.
At 10-1 Alabama you kind of knew the game was in jeopardy .
It is very rare that any team doesn't have a bit of a hot shooting streak in a game. This was the exception.
Pankey (4 points and 10 rebounds) and Padgett (9 points 5 bounds) exhibited great effort but were no match for the Bama bigs. (47-29 in rebounds)  This is why I would have appealed the Len decision but that's old news.
The Terps play Friday at 6:30 against Colorado on ESPN 3
Faust played a respectable game for a Freshman at the point with 3 assists and but 2 turnovers in 26 minutes.
Not much help from the walkons but that is to be expected.
in 2 games Terps are 2-21 from the 3 point line.
Something bothers me when I have to listen to a Tar Heel (Hubert davis) ridicule Maryland.
As Coach Turgeon said–Never watch the replay of this game.
Period. I'm out. Tomorrow is another day!!!
Happy days are here again. The first domino has fell in the resurgance of the Maryland Basketball program. After weeks of anticipation, Shaquille Cleare has verbally committed to be a TERP!!!!! This is the key guy–why–because now the other bigs across the land know that Maryland has one of the premiere centers for 2012. Perhaps McGary or Ibeh  will now want to come to be part of a Maryland juggernaut. Now the Harrison twins know where their teammate is going. Maybe the race will be on for Henderson, Layman, or Sanders to follow suit. YES I AM PSYCHED!!!!!!
Shocker–from all I had heard this phenom was not considering the Terps. Things change!!!  ESPN.com reviews his strengths:
Strengths:
Aquille is one of the quickest and most explosive players in the country, regardless of class, and plays the game with tremendous confidence and style. He is a blur in the open floor with a gear beyond must others but also starts and stops on a dime and has the bounce to rise up and finish above the rim. He keeps the ball on a string with his handle, has instinctive court vision and playmaking ability, and can punish sagging defenders by pulling up off the dribble. He has lightning quick hands and feet that allow him to get under opposing ball-handlers defensively to force turnovers.
Mitch McGary, Arnaud Adala Moto and Shaq Cleare visit the campus in one week. But now here is the latest rumor—terrapintimes.com is reporting that perhaps one of the top big men in the country Shaquille Cleare from Houston could verbal as early as Sunday. here is the ESPN evaluation:
Strengths:
Cleare is a big body post with off the charts upside. He has good hands, light feet and excellent touch around the basket. Cleare uses his strength to power the ball to the rim with drops steps on both sides of the lane. He has a nice jump hook over his left shoulder and can finish drop off passes created by guard penetration above the rim. He understands how to screen and roll and looks to screen for teammates away from the ball as well. Cleare is great at posting deep in the lane and making himself a big target by getting wide and providing the passer a target hand.
Weaknesses:
Cleare must make strength and conditioning a top priority if he is to take his game to the next level because he has all the tools to be an impact post player in the future.
Bottom Line:
Cleare is a good rebounder on both ends and usually provides a tip in because he is tough to box out because of his strength and power. He should be an impact player at the next level.
Finally, maybe both sides are coming to their senses. Get in the Conference Room –lock the doors and divide up 9 Billion.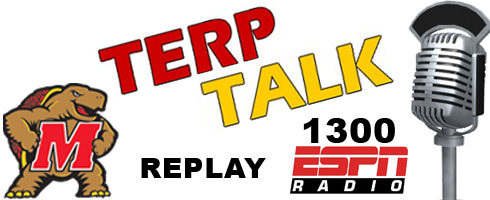 Terp Talk Thursday Night 05-19-11
At 9:30 tonight Nick's dad texted terrapintimes.com and the Sunpapers that his son was staying with his original pledge to attend the University of Maryland. As I said then, and I repeat now this is a treemendous day for the Terrapins. Perhaps Bino's being retained by Mark Turgeon solidified this decision. I anxiously await Midnite Madness to watch the Pride of City College take the court for Maryland. Welcome Nick and the entire Faust family. The following is analysis of Nick from ESPN. He is rankedthe 36th best player in the 2011 recruiting class:
WOW!! Bino, Scott Spinelli, and now  prize package Dalonte Hill. Kudos to Mark Turgeon for putting this incredible staff together, arguably one of the strongest recruiting teams in the country. Much more tonight!!
Current Salary of Delonte Hiill—$450,000
Potential Salary if Hill Becomes Turgeon's assistant— Nowhere near $450
Yet supposedly Hill who has tremendous ties to DC Assault and Team Takeover Wants in. Awaiting!!!
From Matt Bracken's Tracking The Terps
With players to meet, a coaching staff to assemble and a recruiting class to save, Maryland men's basketball coach Mark Turgeonhas plenty to do during his first week on the job. On Friday morning, College Park's busiest man took some time out of his hectic schedule and made an impromptu drive up I-95 for a meet and greet withBernard C. "Jack" Young, Baltimore's city council president. "[Maryland assistant] coach Bino [Ranson], he texted me and said the new coach wants to come in and meet you and talk to you. He wanted to meet all the leadership of Baltimore," Young said Friday. "He came here today, spent about 45 minutes in my office. I had somewhere to go and I'm quite sure he had other people to meet. We just talked about basketball, expectations of kids who come from Baltimore [and then go to] Maryland. I found him to be a very likeable person, a straight shooter. I like people who are straight shooters. I look forward to working with him and helping him be successful here in Maryland."
A diehard basketball fan and champion of the city's Recreation and Parks department, Young said his first impression of Turgeon "was just amazing."