Some topic for today's show:
Review of tremendous soccer game at UMBC
Preview of WVU game Saturday with Matt Zenitz
Suspension of Tyler and McCree
Terps in the NFL
Updates on Basketball recruiting
Christian Sanders is in the house
Interviews with Missy Meharg, Sasho Cirovski, Casey Townsend
Preview of Redskins Cardinals
Review of Men's and Women's basketball Schedule
terrapintimes.com reports that that the Coach is on his way to visit 2011 recruit Johnny O'Bryant. Johnny would be a power inside presence on the Terps.
If you are a regular listener to Terp Talk you have often heard me say that if I had a choice of Lance Stephenson or Greivis Vasquez for the next year , I clearly wanted Greivis.  Now after Greivis' announcement to return for his Senior year comes word from Jeff Barker and the Sun that  Maryland is out of the recruitment for Born Ready, Lance Stephenson. This story is so complex it is impossible to make any rational observation about what happened. But perhaps the whole controversy surrounding the Brooklyn native was just too much for the Terrapins to deal with. Somehow or another I just don't believe we have heard the last from Lance and Stretch, although it does appear as if it is over.
That's the headline and topic for the show tonight. Dino will be in to co-host. The new studio has its phone now–410-296 6276. Call in and tell me Will Greivis return and if not will Lance be a Terp? Email any opinions on this matter to bruce@terptalk.com. I would love to have some of ourr regular forum writers like terplaw and fkterp call in tonight. Listen in on the web on the site by clicking ListenLive!!!! If you miss the show tomorrow you can catch the replay which should be up by 11PM.
Topics discussed: Charm City Challenge, Basketball recruiting with Matt Bracken
Host: Bruce Posner,  Andrew and Jesse Schwartman, Andy Billelo from Inside Lacrosse Magazine
Here is the audio for the show, which was originally aired on WJFK ESPN Radio in Baltimore, MD on April 7th, 2009, enjoy:
The last time we spoke, I had reported that the Kansas decision was a done deal. Not according to the blog on Coast to Coast Recruiting that states inside info has him going to Maryland. The decision is set for March 31 at 11:45 in Miami. Who knows where this will lead?
Gary Williams and his Terrapins have returned to the NCAA Tourney. The Terrapins will face Mike Montgomery and his California Bears on Thursday afternoon at 2:55 in Kansas City. Coach Williams pointed out that this was the Terps 2nd appearance in 3 years in the NCAA's and he was especially proud that in this time period 8 of his 10 seniors have graduated. The team erupted with with joy in their scouting room at 6:20 when the announcement was made over CBS. Sean Mosley weighed in on audio   mosley-selection-sunday Senior Captain Dave Neal also on audiodave-neal-selection-sunday
For everyone I talked to over the weekend , I promised that we would be in and we were after the Wake game. I have to admit when I heard Arizona was in, I started to sweat a little. But in the long run Maryland was the strongest bubble team and it was fortunate because only 2 teams out of 10 or so got in. The Michigan State win on Thanksgiving day probably was the true convincing factor as well as Maryland's brutal non-conference schedule. 
ITs A GREAT DAY TO BE A TERP!!!!!!!
The grin on Coach Ralph Friedgen's face could be seen throughout the state as he announced the 2009 Recruiting Class for the Terps. Over the next few days we will go over a few positions each day to get you up to date on who is coming to the Terps in 2009.
Today we will start with the QB's and running backs. the key additions are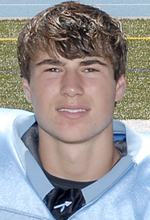 CJ Brown 9left) is 6'3 185 lbs from Seneca Valley , Pa, runs a 4.7 40 and is ranked as the #35 QB by Scout.com. CJ threw for 14 TD's and rushed for 12 in 2008.
Danny O'Brien is from North carolina, is 6'2 200 and selected Maryland over 5 other ACC schools. Danny is ranked #58 by Scout.com. Danny threw fo 16 TD's and rushed for 11 in 2008. Danny helped his team claim the state Championship.
The Terrapins landed the 12th best running back class in the nation with only 2 selections,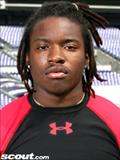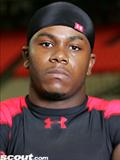 Caleb Porzel and DJ Adams both 4 star recruits. Caleb is 5-9 185 lbs and runs a 4.21 40 from Good Counsel High in Olney, Md. Caleb rushed for 1152 yards with 16 TD's as a Senior and also returned 2 punts to the house.
DJ Adams is 5-10 210 lbs from Georgia ranked #51 overall by rivals.com. DJ rushed fo r1600 yards and 14 touchdowns isn 2008.
Tomorrow we will take a look at how Maryland improved themselves in the trenches.