Born Ready–20 points on 9-15 shooting and 5 rebounds. As Charles barkley said post game–Hibbert and West will always get their points against the Heat but Lance and Hill have to step up for the Heat to win.
As expected several Terrapins who were not drafted were signed on Tuesdat:
Will Yeatman           New England Patriots
Adrian Cannon         San Diego
Adrian Moten            Indy Colts
LaQuan Williams     Ravens
Alex Wujciak              Browns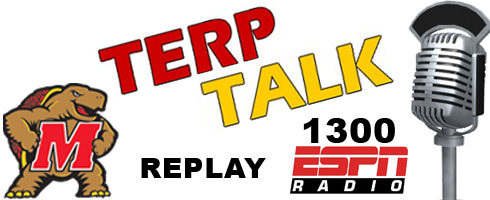 Terp Talk Thursday Night 07-15-10
Well the matchup we have all been waiting for is finally here. Cincinnati and Lance Stephenson will be the next opponent for the Terps Tuesday night at 7PM on the deuce. Sean Mosley tied a career high tonight with 19 points.  Greivis again had a subpar night but the Terps are still winning and believe me Greivis' offense will come around. Eric Hayes added a dozen and Landon scored 10 as the Terps found their game midway through the first half and then coasted to an easy win. Maryland is now 4-0 and ranked in both polls.
The irony of ironies. Should Maryland defeat Chaminade in the first round and Cincy defeat Vanderbilt, on Tuesday night Nov 24 at 7PM  the Terrapins will take on Lance Stephenson and the Bearcats. Perhaps Sean Mosley and Landon will alternate guarding Born Ready. Enough said!!!!
It's finally over. Good luck Born Ready. Check out zagsblog.com
If you are a regular listener to Terp Talk you have often heard me say that if I had a choice of Lance Stephenson or Greivis Vasquez for the next year , I clearly wanted Greivis.  Now after Greivis' announcement to return for his Senior year comes word from Jeff Barker and the Sun that  Maryland is out of the recruitment for Born Ready, Lance Stephenson. This story is so complex it is impossible to make any rational observation about what happened. But perhaps the whole controversy surrounding the Brooklyn native was just too much for the Terrapins to deal with. Somehow or another I just don't believe we have heard the last from Lance and Stretch, although it does appear as if it is over.