I never saw it coming. Most of the everyday columnists I talked to were picking Loyola but none saw the total domination that happened. I said last week that just getting to the final four was a tremendous achievement for this team. But then we destroyed Duke and I really … Read More »
The first midfield of Drew Snider, John Haus and Mike Chanenchuk were terrific and played like warriors.
Snider played like a guy who wasn't ready for his collegiate career to be over. The fifth-year senior scored two of his three goals in the fourth quarter to help the Terps erase … Read More »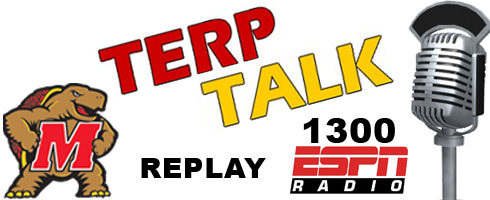 Terp Talk Thursday Night 06-02-11
Host–Bruce Posner Guests Keith cavanaugh Subjects– Review of Lax Final Four, Recruiting Click here for Terp Talk
THE SPORTS MAVEN REPLAY

Sports Maven Saturday Morning 05-28-11
Host–Bruce Guests John Tillman, Dave Cottle, Josh Kendrick
Subjects–Terps vs Duke, Final Four
Click here for The Sports Maven
May 29th, 2011 |
0 Comments »
When all is said and done folks "Nothing means nothing." Saturday night we were all pretty upset about the incredible loss to the Blue Jays. But then Sunday came around and the heart and spiritual leader of the Terps, Ryan Young lost his mom, Maria to pancreatic cancer.
In my … Read More »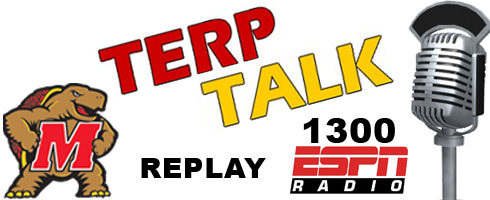 Terp Talk Thursday Night 07-15-10
Host–Bruce Posner Guests–Dino, Freddy
Subjects–Terps in NBA Summer league, New Lax Recruits, Deaths of Joe Gardi, Steinbreener, Terp News
Apparently it's down to the final part of the selection process. The AD wants Dave to be the new coach, but there a few other nominees. Dave — if you are reading this blog as I know you sometimes do—take the job!!!!!!!!  It's never easy to uproot the family but … Read More »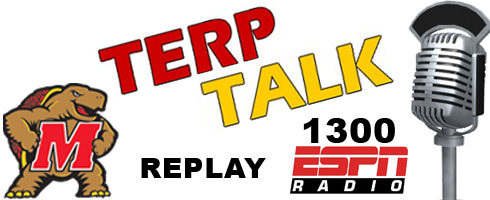 Terp Talk Thursday Night 06-24-10
Host–Bruce Posner Guest Host–Dino
Subjects–John Tillman Calls in, NBA Draft, Greivis and the NBA, World Cup Soccer, Terp News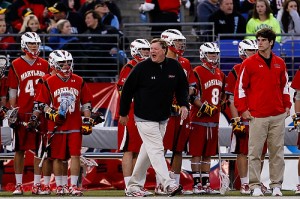 University of Maryland men's lacrosse coach Dave Cottle stepped down today after nine seasons leading the Terrapins.  Cottle led Maryland to eight-consecutive NCAA tournament appearances, including three Final Fours, the last of which came in 2006. Maryland won two … Read More »
Most of you reading this blog are my loyal followers. Most of you know my great fondness for the Men's Lacrosse program. Maybe it started in 1973 when I drove to Franklin Field to watch Frank Urso–still Maryland's greatest lacrosse player–lead Maryland to an overtime victory over Dr Les Matthews … Read More »
Last year, the Terps were faced with an Irish team that ran its offense mostly through its attack, but this year is a different story. Notre Dame likes to initiate things with its midfield and the Irish's top three goal scorers are all midfielders. Zach Brenneman leads the way with … Read More »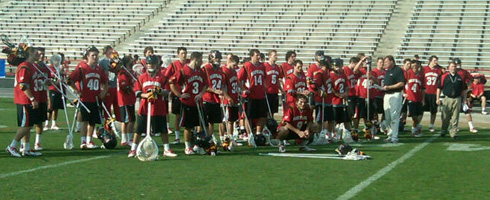 One down 3 to go. A stubborn Hofstra Pride team's prolific offense was thoroughly throttled by tenacious defense, faceoff and groundball domination, and stellar goalkeeping from Brian Phipps.
Maryland had goal scoring from 10 different players indicating Coach … Read More »