Maybe our Athletic Director stayed as far away from Mike Leach as he could. With any knowledge of these violations, no Maryland fan would have been so anxious to sign the controversial Coach to any contract. Here is part of the story from ESPN.com. "The NCAA put Texas Tech on two years of probation Friday for a series of recruiting violations, saying 16 coaches or assistants sent nearly 1,000 impermissible text messages to football, softball and golf prospects.The NCAA said the school discovered the violations and reported them. It did not add punishments beyond the school's self-imposed probation, recruiting restrictions and scholarship reductions.
The football violations occurred between August 2007 and February 2009 under former coach Mike Leach, the NCAA said. Members of the football staff sent 234 text messages to 45 recruits, with Leach sending nine of them, according to the report compiled by the Division I Committee on Infractions. Leach, fired in December 2009 amid allegations he mistreated a player suffering from a concussion, told The Associated Press the football program "fully cooperated" with the inquiry. After signing day in one of the years involved in the infractions, coaches were allowed to call, he said.
For once I am without comments. I really thought the hiring of Mike Leach was a fait accompli. It is very hard for me to comment on Randy Edsall because I know so little of UConn's football program and Big East Football. I am extremely interested to hear what were the stumbling blocks to a Mike Leach hire.  Though I am disappointed I assure everyone that I will give the new coach all the support I can and judge with an open mind. Every Maryland program always has and always will get my full support.  Many Terrapin fans are in an uproar as I write. But it is time to take a step back and hear our Athletic Director explain the process and the selection of Edsall.
This must be watched. There is no other choice–SIGN MIKE LEACH!!!!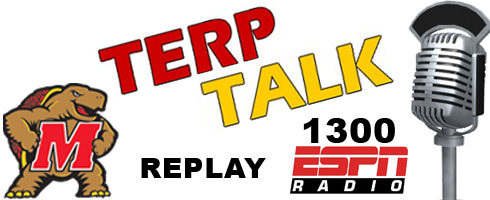 Terp Talk Thursday Night 12-30-10
Five reasons why Mike Leach should be and most likely will be the next head coach of the Maryland Terrapins:
1) It is clear Leach is the #1 choice of Terrapin nation. This makes it a safe pick for the AD.
2) The program needs excitement and a belief that it could go all the way.
3) Leach will sell tickets ASAP.
4) Leach's brand of football is a upbeat, daring, Brand. Watching Texas Tech under Leach was a pure pleasure.
5) Leach though controversial, was loved at Texas Tech. Leach will also upgrade our schedule.
Bottom line Leach has big time head coaching experience. He has beaten great teams as Texas, Nebraska. He has been on top of the stage. He has the wherewithal to turn the program . Check him out , make the deal, and lets get it on.
The Terrapins have been on a massive tour of DC the past few days. There is a single purpose Wednesday afternoon, that is to win one for the FRIDGE. I expect that will occur. The bigger question is who is being interviewed for the head coaching job. Apparently the Mike Leach announcement might never happen. I know he might not be the the perfect answer but if not him then who. This decision is supposed to be done by Jan 4. I find it hard to believe someone is not signed, sealed and delivered as we speak.
terrapintimes.com reports that embattled Michigan coach, Rich Rodriquez has interest in the job—pass. Some other namesd: Kevin Sumlin HC Houston, Gus Malzahn OC at Auburn, Brian Billick, Paul Chryst OC at Wisconsin.
THE SPORTS MAVEN REPLAY

Sports Maven Saturday Morning 12-18-2010
This is right from Espn.com—
"Leach has already had discussions with potential members of a Maryland coaching staff and has the strong support of Under Armour, the Baltimore-based athletic apparel company run by a former Maryland player, sources told ESPN's Joe Schad.  Maryland considered hiring Leach after last season but it would have cost too much to terminate the contracts of Friedgen and former coach-in-waiting Franklin and hire Leach, a source told Schad. Leach and Maryland were discussing a deal last year that could have paid him in the range of $2.5 million a season. It is believed Maryland will try to complete a deal with Leach as quickly as possible, a source told Schad."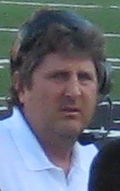 Sometimes a change needs to be made. This had to be the way Kevin Anderson felt as the chain of events have unfolded. Mike Leach is one of the great offensive minds of the past decade as proven by his tremendous record for Texas Tech in the Big 12. Check out a brief bio on Mike Leach. Leach was able to develop mediocre talented QBs into phenomenal spread QBs wherever he coached.Everyone remembers the great game against Texas when Michael Crabtree caught the TD pass with seconds left. The one ingredient Leach needs is already present at Maryland and that of course is QB1 Danny O'Brien. Mike Leach is anxious to come to Maryland, he will fill the seats and in the long run perhaps the ACC will take notice or the Big Ten or Big East will come calling when Maryland's football is back on top like it was a half a century ago.