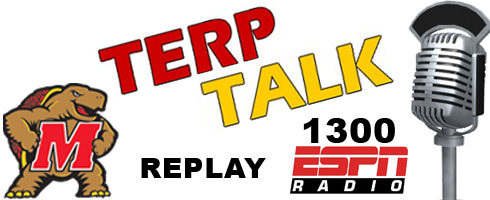 Terp Talk Thursday Night 12-30-10
Host–Bruce Posner Guests Keith Cavanaugh, Dino
Subjects–Who is the New Coach?, Military Bowl, Hoops, Los
The Terrapins have been on a massive tour of DC the past few days. There is a single purpose Wednesday afternoon, that is to win one for the FRIDGE. I expect that will occur. The bigger question is who is being interviewed for the head coaching job. Apparently the Mike Leach announcement might never happen. I know he might not be the the perfect answer but if not him then who. This decision is supposed to be done by Jan 4. I find it hard to believe someone is not signed, sealed and delivered as we speak.
terrapintimes.com reports that embattled Michigan coach, Rich Rodriquez has interest in the job—pass. Some other namesd: Kevin Sumlin HC Houston, Gus Malzahn OC at Auburn, Brian Billick, Paul Chryst OC at Wisconsin.
THE SPORTS MAVEN REPLAY

Sports Maven Saturday Morning 12-18-2010
Minutes after winning the Super Bowl, Ozzie Newsome asked Brian Billick why he waited a year before taking the trophy. Billick's answer–"Thats one more year I will have here before they toss me out." Ten years seems to be the max number these days before a coach wears out his welcome. Let me get several things off my chest.
Ralph did a tremendous job turning the program back around this year. So much so, he easily earned my vote as ACC Coach of the Year.
Ralph Friedgen was a class act for every day he was the head coach here. He arrived at a period when Maryland football was at a low point and in his first year took us to the Orange Bowl.
Ralph should be honored for his tenure perhaps by naming Terrapin Alley–Ralph's Way or Ralph's Alley.
Ralph will be remembered for going out on top ==with a 8-4 record and hopefully a Military Bowl win..
Tune it tonight as we will discuss:
The crazy case of Franklin and Vanderbilt.
Recap of Terrapin BC Game—Interview with Dino Gregory
Update on Military Bowl
Interview with the Los Angeles Lakers Steve Blake
Josh Wilson–Big Time play for the Ravens
Tune into the website terptalk.com and press Listen Live!!! Dino will be guest host tonight.
Remember this is with 2 weeks left to go. Capacity is 45000 for RFK.
78% of the tickets are gone. I got a feeling this game will approach a sellout. Wake up ACC–you have created a storm.