Some of the topics for this morning's show:
Coach Dave Pietramala calls in to discuss Johns Hopkins recent victories
Ravens #1 Free agency target: Dannell Ellerbe?
Orioles on a Spring Training roll
The Terrapins face another year not in the big dance
The Heat win #17 in a row
USA Loses to Mexico as RA Dickey gets lit up for 4 runs
Towson University to cut Baseball, Soccer programs
Tiger gets putting help from Stricks–Leads Doral by 2 shots
Brenda Frese ACC coach of the year for first time —Alyssa Thomas Named ACC POY
Hail to the redskins or goodbye to the redskins?  Should washington change the nickname of its NFL team?
Who ywill be the the Orioles 5th starter?  britton, arrieta, jurjens, matusz, bundy, johnson?
How do the lacrosse programs use their tv money and is it worth the tradeoff for being on tv with some strange, not so fan friendly start times …bottom line is about money.  far more money to play on tv than the money you make at the gate. which means better equipment, better training room, better medical and work out equipment for training, better food, better locker rooms, better support staff, you can expand your recruiting and the tv helps recruiting because kids like to be on tv. you miss the crowd and the atmosphere that comes with a good crowd. 
Shawne Merriman retires.  
Who will win the NCAA Tournament?
Luckily I decided to go watch the O's attempt to clinch a playoff spot instead of watching this tremendous embarrassment of the USA golfers. Davis Love absolutely made many mistakes which ultimately drowned his team.
First, his Captains choice of Jim Furyk was ridiculous. All season long Furyk has choked down the wire . He did it again today missing putts on 17 1nd 18 and losing his match. He was 1-2 overall.
Why in the world was Tiger sent out last with a 4 point lead. Love had to know Jose Maria would front load.
Playing Stricker on Saturday was idiotic after his performance on Friday. Tiger should have had a new partner.
But the dumbest move of all was sitting Lefty and Keegan Bradley Saturday afternoon when they had won 3 times at 7 and 6 , 4 and 3, and 2 and1. Was he trying to break their momentum because that's what he did. Was he afraid to rest someone who was playing poorly? Sickening!!!
That's Sreve Stricker, Brandt Snedeker, and Mr Woods in Tiger talk. 2 great putters and a holder of 14 majors. looking for a tiger — Rory showdown on Sunday.
Some of the topics for this morning's show:
Yankees bounce back for 8-5 Win over Chen and the O's
The incredible run of Mark Reynolds
The power of Cal Ripken at the ballpark
The death of Art Modell and the tributes from Ravens players and execs
Preview of Monday's game with Cinci
A look at Sunday's NFL schedule with Co Host Donald Saiontz
Preview of Maryland Temple game
Tiger and Rory again–both trail Vijay by 1
The sudden end of the career of Andy Roddick
 Oakland Athletics pitcher Brandon McCarthy remained in a "life-threatening" situation in a Bay Area hospital two days after being hit in the head by a line drive. Struck on the right side of his head by a hard shot from the Angels' Erick Aybar on Wednesday, McCarthy suffered an epidural hemorrhage, brain contusion and skull fracture.
The Rocket returns–pitches 4 2/3 scoreless innings in the Atlantic League
 Jonathan Vilma, Scott Fujita and Will Smith are back in the NFL. The suspensions of those players, plus unsigned free agent Anthony Hargrove, for their roles in New Orleans' pay-for-pain bounty scandal were lifted Friday by a three-member appeals panel, who ruled Goodell overstepped his bounds.
Ryder Cup Captain, Davis Love Shanks one by Picking Jim Furyk
Here are the 4 picks by Davis Love
#1–Steve Stricker—known as "Stricks" by Tiger—best US putter–Tiger's favorite partner–a no brainer pick
#2– Dustin Johnson–hits the ball so long -he is an intimidating factor—Medinah is a loooonnngggg course
#3 — Brandt Snedeker–known as "Sneds" by Tiger—good putter, plays fast, loose character–great year
#4 –Jim Furyk–MAJOR MISTAKE—8-15-4 Ryder Cup record–why ? Hunter Mahan was out there–2 Tour wins this year–always in the hunt–great match play player—I guess the "Cundiff" he pulled on the chip cost him
Another guy he passed on was Rickie Fowler who played brilliantly in the last Ryder Cup—Furyk was a head scratcher pick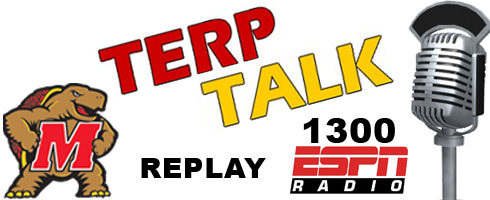 Terp Talk Thursday Night 08-25-11
His record is 5-14 but I am still happy Jeremy is around.
THE SPORTS MAVEN REPLAY

Sports Maven Saturday Morning 10-02-2010
Some thoughts on a devastating loss to the Euros:
4 birdies on the last 4 holes–As far as I am concerned one of the great USA efforts ever by Rickie Fowler.
If Hunter can chunk a shot anyone can. Tom Watson alsways says if you can use a putter use it. I wonder if he evr thought about the putter.
Ian Poulter 's antics bother the heck out of me but face it he was the key to this team.
Think the US could have gotten another 1/2 point had Zinger been the Captain.
Still waiting to hear from Corey. The BBC radio coverage was awesome –certainly bias but very entertaining minus the few guys you can't understand.
4 more years til I can wake up up at 4 AM to watch live golf. The coverage was stupendous.
Why does it seem the US is always trailing going into the last day? We are definitely superior in the singles matches.
Golf World Beware—Sean Foley will bring Tiger back to the top. Tiger was 3-1 and Monday on top of his game. By the way Lefty finally won a match today.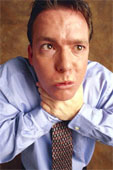 Phil in 2 years stay home before you Mikklesenize any other US players. Lefty lost all 3 of his matches and put his kabash on Dustin Johnson who also is 0-3.  The only US player really standing out is Stewart Cink. Luke Donald, Ian Poulter, and Lee Westwood have all been spectacular for Europe, who leads 9 1/2 to 6 1/2. The selection of Corey Pavin will prove to be a monumental blunder. He seems lifeless as a coach far from an inspirational leader. In 2012, it should be Zinger.
What happened? After the morning session the USA was up 6-4 after Stewie (Tiger's name for him) Cink sunk a 50 footer on 17 and Rory McElroy choked down the stretch. Then about 3 hours later I looked at my blackberry and saw the USA was down in all 6 afternoon matches, whick were suspended for darkness. Tiger and Sticks (Steve Stricker) were 5 down after 9. The USA must salvage at least 1 point to have any chance of retaining the cup.
Memo IMG_0043A few weeks ago the upstart Euro , Rory McElroy claimed he wanted a piece of Tiger in the Ryder Cup. Tiger responded last night with a "me,too " comment about facing Rory.  McElroy immediately began doing a backstep from his big mouth. Coach Williams predicted a great Ryder Cup for Tiger a few weeks ago on Terp Talk.