Some of the topics for this morning's show:
Coach Dave Pietramala calls in to discuss Johns Hopkins recent victories
Ravens #1 Free agency target: Dannell Ellerbe?
Orioles on a Spring Training roll
The Terrapins face another year not in the big dance
The Heat win #17 … Read More »
Luckily I decided to go watch the O's attempt to clinch a playoff spot instead of watching this tremendous embarrassment of the USA golfers. Davis Love absolutely made many mistakes which ultimately drowned his team.
First, his Captains choice of Jim Furyk was ridiculous. All season long Furyk has choked … Read More »
That's Sreve Stricker, Brandt Snedeker, and Mr Woods in Tiger talk. 2 great putters and a holder of 14 majors. looking for a tiger — Rory showdown on Sunday.
Some of the topics for this morning's show:
Yankees bounce back for 8-5 Win over Chen and the O's
The incredible run of Mark Reynolds
The power of Cal Ripken at the ballpark
The death of Art Modell and the tributes from Ravens players and execs
Preview of Monday's game … Read More »
Here are the 4 picks by Davis Love
#1–Steve Stricker—known as "Stricks" by Tiger—best US putter–Tiger's favorite partner–a no brainer pick
#2– Dustin Johnson–hits the ball so long -he is an intimidating factor—Medinah is a loooonnngggg course
#3 — Brandt Snedeker–known as "Sneds" by Tiger—good putter, plays fast, loose character–great … Read More »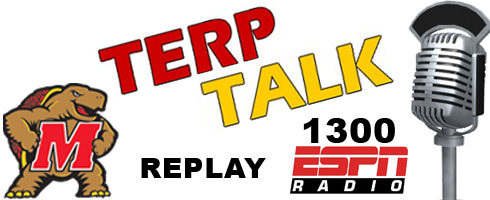 Terp Talk Thursday Night 08-25-11
Host–Bruce Posner Guests Freddy
Subjects– Shaquille Cleare, Ravens PreSeason, Miami Scandal /Conference
His record is 5-14 but I am still happy Jeremy is around.
THE SPORTS MAVEN REPLAY

Sports Maven Saturday Morning 10-02-2010
Host–Bruce Guests Kevin Allen
Subjects–Maryland Duke Preview, Ravens-Steelers preview,Ryder Cup report, Gary Williams Induction
Click here for The Sports Maven
Some thoughts on a devastating loss to the Euros:
4 birdies on the last 4 holes–As far as I am concerned one of the great USA efforts ever by Rickie Fowler.
If Hunter can chunk a shot anyone can. Tom Watson alsways says if you can use a putter use … Read More »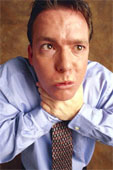 Phil in 2 years stay home before you Mikklesenize any other US players. Lefty lost all 3 of his matches and put his kabash on Dustin Johnson who also is 0-3.  The only US player really standing out is Stewart … Read More »
What happened? After the morning session the USA was up 6-4 after Stewie (Tiger's name for him) Cink sunk a 50 footer on 17 and Rory McElroy choked down the stretch. Then about 3 hours later I looked at my blackberry and saw the USA was down in all 6 … Read More »
Memo IMG_0043A few weeks ago the upstart Euro , Rory McElroy claimed he wanted a piece of Tiger in the Ryder Cup. Tiger responded last night with a "me,too " comment about facing Rory.  McElroy immediately began doing a backstep from his big mouth. Coach Williams predicted a … Read More »