Some of the topics for this morning's show:
Coach Dave Pietramala calls in to discuss Johns Hopkins recent victories
Ravens #1 Free agency target: Dannell Ellerbe?
Orioles on a Spring Training roll
The Terrapins face another year not in the big dance
The Heat win #17 in a row
USA Loses to Mexico as RA Dickey gets lit up for 4 runs
Towson University to cut Baseball, Soccer programs
Tiger gets putting help from Stricks–Leads Doral by 2 shots
Brenda Frese ACC coach of the year for first time —Alyssa Thomas Named ACC POY
Hail to the redskins or goodbye to the redskins?  Should washington change the nickname of its NFL team?
Who ywill be the the Orioles 5th starter?  britton, arrieta, jurjens, matusz, bundy, johnson?
How do the lacrosse programs use their tv money and is it worth the tradeoff for being on tv with some strange, not so fan friendly start times …bottom line is about money.  far more money to play on tv than the money you make at the gate. which means better equipment, better training room, better medical and work out equipment for training, better food, better locker rooms, better support staff, you can expand your recruiting and the tv helps recruiting because kids like to be on tv. you miss the crowd and the atmosphere that comes with a good crowd. 
Shawne Merriman retires.  
Who will win the NCAA Tournament?
March 9th, 2013 |
0 Comments »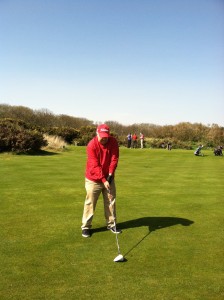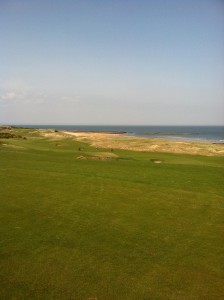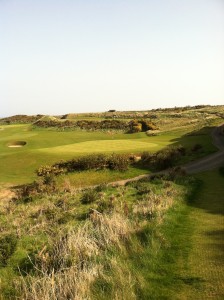 Yes the blogs last week were short and to the point because I was away at St Andrews. My first round was at Kingsbarn, a course that most Americans rate as #1 in Scotland.  It was actually 75 degrees and sunny with little wind. Thank heavens, I had gotten myself in shape because the course constituted a 5 1/2 mile hike. First I opened up my travel bag only to discover my driver had cracked in half from mishandling of the baggage. Note: a hacker like me has yo have his driver in Scotland. A high percentage of the holes were driver -3 wood or 4 rescue. The starter graciously lent me a Taylormade 2.0 Burner and off I went. For whatever reason I might have played my best round of the week on day 1 though the walk was exhausting. The borrowed driver was working to perfection, and it's a must club for this long course. The fairways were pristine and to me the course had at least 7 holes that were miraculous. Though the course is long the drives can benefit from the fast running fairways. Also approaches to the greens allowed me to pull out my favorite wedge–My putter. My weak short game benefitted from this. Kingsbarn is expensive to play but it rivals Pebble as one of the most scenic courses in the world.
April 19th, 2011 |
1 Comment »