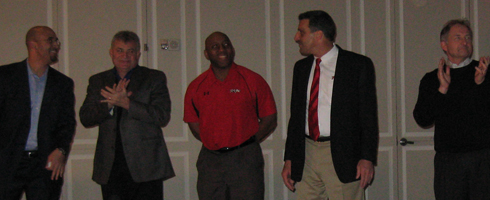 Yes it is a great day to be a Terp.
Maryland signed 19 student-athletes to national letters-of-intent for the 2010 football season, head coach Ralph Friedgen announced Wednesday.  Friedgen and the staff replenished the Terps depth in a number of areas. There was an emphasis on defense with the class including four linemen, three linebackers and five defensive backs.  Among the eight offensive signees, four are linemen.  The Terps received high marks nationally at quarterback, linebacker, defensive back and offensive line. The linebackers and defensive ends were each ranked No. 13 in the country by Rivals.com. The offensive line was tied for No. 23 in the nation by Rivals.com and Maryland's quarterback class, while small in number (two), was ranked No. 9 in the country by Scout.com. 9from umterps.com)
Thursday night Terp Talk will have recruiting expert Matt Bracken on to break down the signees.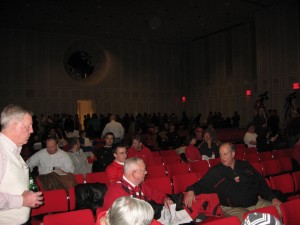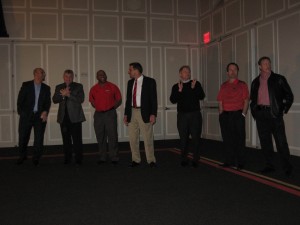 The decision is coming this week. Seven schools on the short list of Tobias Harris are all awaiting his decision. For a long time it's been Syracuse so I guess that makes them a slight favorite. What a fit he would be for Maryland. I know it's doubtful but my fingers are crossed.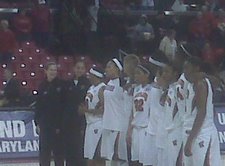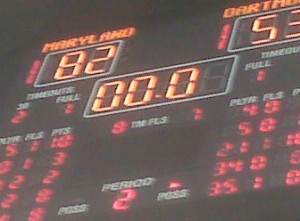 Am I exagerrating? Kristi score 27 in 26 minutes, shot 11-14,had 5 rebounds, 4 assists , and 0 turnovers.  I've said it many  times : she plays the game at a dirrerent level or as the voice of Maryland Women's Baskerball, Dave Preston says Kristi is playing chess while everyone else on the court is playing checkers. Maryland hall of Fame  legend Christy Winters Scott remarked to ma after the game that Kristi will be the 1st pick in the WNBA draft. Who else could it be? Anyway, Maryland won 82-53 before approx 11000. Check out the post game press conference ncaa-brebdaNext up for the Terps is Utah Tuesday night at 7PM. Win and we are in the Sweet Sixteen. 
Scout.com has Maryland's linebacking corps ratedas #7 in the country. Led by Darin Drakeford 6-2 220 from Roosevelt High in DC, the class also includes Ryan Donohue 6-2 220 from New Jersey, Lorne Goree 6-2 200 from Springdale, Md, Bradley Johnson 6-1 210 from Dinwiddie, Va, Avery Murray 6-1 220 from South Carolina, Isaiah Ross 6-2 248 from Eleanor Roosevelt High in Md, and Marcus Whitfield 6-2 220 Northwest High in Germantown.
Drakeford is ranked #41 nationally by Scout.com. As a senior, Darin posted 124 tackles, including 14 sacks, and four forced fumbles. Avery Murray also was ranked high by Scout.com and had 104 tackles, 4 sacks, and 2 ints as a Senior.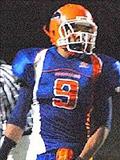 Darin Drakeord
Topics discussed: Football Signing day interview with Recruiting Coordinator Dave Sollazzo  — Montrose Christian Coach Stu Vetter calls in to discuss Maryland Basketball
Host: Bruce Posner, Co Host Dino
Here is the audio for the show, which was originally aired on WJFK ESPN Radio in Baltimore, MD on February 5th, 2009, enjoy:
Click here for Maryland Terp Talk
February 5th, 2009 |
0 Comments »