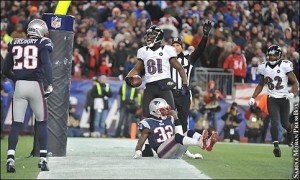 Listen, I have always said In Ozzie We Trust. But wow, I just cannot believe that Anquan Boldin is gone. I guess the ravens meant what they said. It looks like Kruger ($12 Million to the Colts), Ellerbe ($6+ mill to … Read More »
An incredible victory concluded an incredible season for the Ravens. This is the story of Baltimore and how intertwined the Ravens and the city have become. In typical nail biting fashion the Ravens surviving.
What a way for Ray Lewis' career to end –a goal line stand to secure … Read More »
This Super Bowl will forever be remembered for Deer Antler Spray. Why? Because this will be the straw that puts the Ravens on top. Imagine that someone criticized someone you love. Told half truths and intended to ruin their reputations. And then you have a chance to avenge the criticism. … Read More »
The highlight replay for me last night was watching the New England bench in disbelief when Welker dropped the wide open pass. No it ws not perfect but I guarantee you the Lombardi Award presenter –Raymond Berry –would have caught it.
I guess Coach Bill figured lightning could never strike … Read More »
The best halftime show ever? Here are Slash and Fergie singing Sweet Child of Mine:
Lots of my readers wanted the Steelers to lose in the worst way. I am happy they lost. It takes a little of the sting out of the Ravens disastrous 2 losses to Pittsburgh. It was great to see the defensive player of the year, #43, get beat by Jennings. … Read More »
This should have been the Ravens year but the Ravens are at home watching like we will. Quickly my take on the game:
Pittsburgh's defense is better then Green Bays–Green Bay ran over some weak teams
Big Ben is 10-2 postseason but more important 2-0 in the Super Bowl. This … Read More »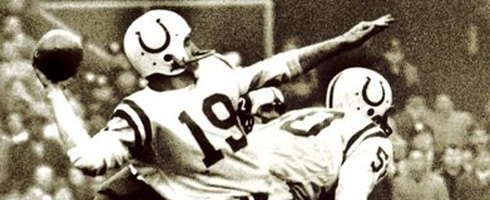 All of you Old Timers out there. name me 1 play that Johnny U ever made in a crucial game that equals the disastrous interception Peyton threw to realistically end the game. Even when the Jets … Read More »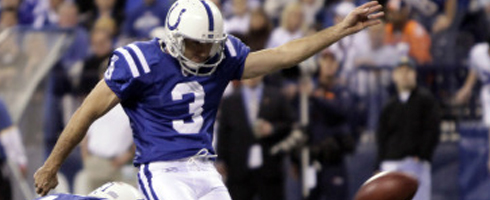 The Super Bowl is clearly the 2nd biggest game of the day today. Just for reference I saw the Who perform Tommy at Merriweather in 1969 –over 40 years ago. And Tommy was a few years old back then. … Read More »