That's 5 for Serena and 5 for Venus–a total of 10 in the last 13 years. Roger Federer faces Britain's Andy Murray for the Men's title on Sunday.
The Maryland men's tennis team won all three doubles matches and carried the momentum into singles action to defeat the 51st-ranked Miami Hurricanes, 4-3, Sunday afternoon at the Cole Field House Tennis Courts. It is the Terps (5-12, 2-5 ACC) first-ever victory over the Hurricanes.
"I am so pleased for … Read More »
Maryland received strong play from the bottom half of its singles order, including a come-from-behind, match-clincher by Sergio Wyss, to post a 4-2 upset win over No. 29 Michigan on Friday, advancing to the second round of the NCAA Men's Tennis Championship. The 44th-ranked Terrapins (13-12), making their first-ever appearance in … Read More »
The Maryland tennis teams have continued their solid play and moved up in the Intercollegiate Tennis Association (ITA) rankings. The Terrapin women (9-2, 0-2 ACC) jumped from No. 43 to 40 and the men (9-3, 1-2) from 45th to 44th in the ITA rankings that were released Tuesday.  For the women … Read More »
Today was the first Terrapin Tennis match I have ever attended and despite the weather, the intensity and fight of the Terps were impressive. Coach Kyle Spencer has started to turn the program around as the Terps are 13-6 … Read More »
The Maryand men's tennis team was on the cusp of one of the biggest wins in program history, but the 18th-ranked North Carolina Tar Heels held off a furious rally and foiled the Terrapins upset bid with a 4-3 … Read More »
a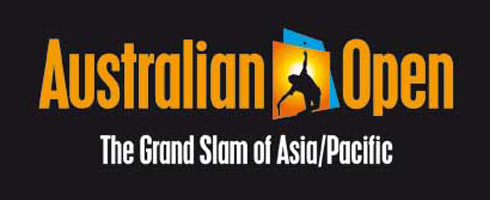 Down 1 set and 4-0 on the 2nd, Serena explode for a 3 set victory last night. . Andy Roddick lost in 5 sets to Marin Cilic.  Great night owl tennis!!!!
Pam Shriver outdid herself this year. the world class group of tennis players in Baltimore last night pays credence to why we should pay homage to Pam. She is the only person who could assemble such a group. The  highlights were as follows:
–The Bryan Brothers played McEnroe and John … Read More »
COLLEGE PARK, Md. – The University of Maryland landed Kyle Spencer, Baylor's assistant director of tennis and the reigning national assistant coach of the year, to lead its men's tennis program. Spencer, who has also coached at the professional level and played in the Olympics, was hired Tuesday as Maryland's head men's … Read More »
With Johnny Mac hailing him as the greatest ever, Roger Federer slaughtered Soderling in 3 sets, and thus tied Pete Sampras for all time major wins with 14. Federer gets his first to stand alone with 15 titles at Wimbledon later this month.