Game 1—6 rushes 29 yards
Game 2 –2 rushes 11 yards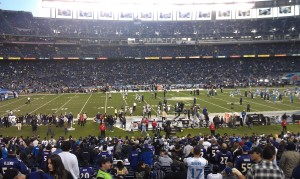 Some random thoughts of the worst and most disappointing Ravens loss in recent memory:
In my discussions with Joe Platanis on the Sports Maven on Saturday, I told him I was concerned that the Ravens offense was just too predictable. … Read More »
I just watched a few minutes of the Chargers game today and heard nothing but praise for the efforts of the former Raven and Terrapin. Guess who the Ravens play next week?