It's nights like last night at the National Museum of the American Indian that make what I do so much fun.  It was a tremendously emotional night with the Tewaaraton Foundation honoring Jimmy Lewis, the great Navy attackman from the 60's and a tremendously decorated jet pilot. The Foundation also … Read More »
From Maryland, senior goalie Niko Amato, senior midfielder Mike Chanenchuk, senior defenseman Michael Ehrhardt were named to the list.
Loyola had two players named: senior defenseman Joe Fletcher and senior attack Justin Ward.
Other players named to the list include Towson senior attack Thomas DeNapoli, UMBC sophomore attack Nate Lewnes … Read More »
Rob Pannell of Cornell and Katie Schwarzmann of Maryland were named winners of the 2013 Tewaaraton Award, presented to the top players in men's and women's collegiate lacrosse, at ceremonies Thursday at the Smithsonian National Museum of the American Indian in Washington, D.C.
The winners are chosen by selection committees, … Read More »
Wow, did all of us Terrapin fans need a lift like this!!! From the second Katie was named a finalist this year, I never wavered in my thoughts that she should and would win. She is a miraculous player who has a chance to rewrite the record books at Maryland. … Read More »
 Maryland junior midfielder Katie Schwarzmann was named a finalist for the Tewaaraton Award for the second consecutive season Thursday.
Schwarzmann, the 2012 ACC Offensive Player of the Year, will have the opportunity to become the third Terrapin to win the top award in college lacrosse, joining Jen Adams (2001) and Caitlyn McFadden (2010).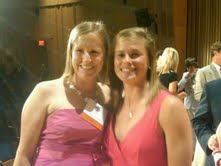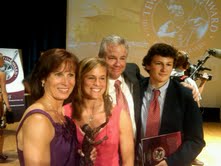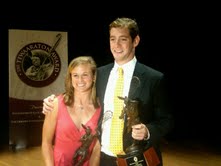 Caitlyn Wins!!! (audio of Announcement) This award was never in doubt. The MVP of the National Championship Tournament, Maryland's … Read More »
If the National Championship game came down to a battle between the 2 top players in the land, Katrina Dowd and Caitlyn McFadden–let there be no doubt that the Senior … Read More »