Some of the topics for this morning's show:
Yankees bounce back for 8-5 Win over Chen and the O's
The incredible run of Mark Reynolds
The power of Cal Ripken at the ballpark
The death of Art Modell and the tributes from Ravens players and execs
Preview of Monday's game with Cinci
A look at Sunday's NFL schedule with Co Host Donald Saiontz
Preview of Maryland Temple game
Tiger and Rory again–both trail Vijay by 1
The sudden end of the career of Andy Roddick
 Oakland Athletics pitcher Brandon McCarthy remained in a "life-threatening" situation in a Bay Area hospital two days after being hit in the head by a line drive. Struck on the right side of his head by a hard shot from the Angels' Erick Aybar on Wednesday, McCarthy suffered an epidural hemorrhage, brain contusion and skull fracture.
The Rocket returns–pitches 4 2/3 scoreless innings in the Atlantic League
 Jonathan Vilma, Scott Fujita and Will Smith are back in the NFL. The suspensions of those players, plus unsigned free agent Anthony Hargrove, for their roles in New Orleans' pay-for-pain bounty scandal were lifted Friday by a three-member appeals panel, who ruled Goodell overstepped his bounds.
Ryder Cup Captain, Davis Love Shanks one by Picking Jim Furyk
THE SPORTS MAVEN REPLAY

Sports Maven Saturday Morning 12-10-11
Host–Bruce Guests Freddy
Subjects– Terps Football Review, Loyola Basketball, NBA labor Struggle,Boudreau Fired,Ravens Browns Preview
Some of the topics for today:
Ravens tremendous victory over 49ers–but Browns are next—letdown?
How far can the Ravens go?
Ndamukong Suh great player—-big punk
LSU clearly the best
Turmoil in the BCS or is there
Early upsets Harvard defeats FSU, UCF defeats UConn
Summary of Maryland Bball game last night
Loyola Basketball discussion of course with Jimmy Patsos
Towson–Oregon State today at 2PM
Comments from Jimmy on transitions in Coaching
President Cup clinching victory for Tiger
Missy and Field Hockey wins another National Title
NBA lockout appears to be drawing to a close
Ovechkin and Boudreau at odds
Some of the topics this morning:
Ravens Steelers need I say more—why I am worried about this game
Reflections of last Monday night Maryland victory
US Open—-no Americans in the Men's Semis——-yawn
Games of the day—- Bama at Penn State. Irish at Michigan. Stanford at Duke
ACC thinking of increasing buyout for departure
Terrelle Pryor to appeal 5 game suspension
Rex Grossman easy choice for the Redskins
Guthrie Bests Brett Cecil 2-0 in the Orioles Annual run to ruin their draft pick
Stevenson opens it's new home football stadium tonight
De Aza —White Sox outfielder catch of the year
Stupid call by New Orleans against Packers
7 Days in Utopia–super golf movie
Uniforms!!!!!!!!
Let us never forget 9/11
THE SPORTS MAVEN REPLAY

Sports Maven Saturday Morning 01-15-2011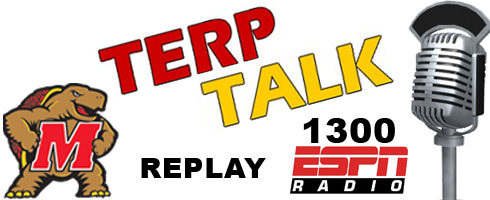 Terp Talk Thursday Night 12-02-10
THE SPORTS MAVEN REPLAY

Sports Maven Saturday Morning 12-04-2010
THE SPORTS MAVEN REPLAY

Sports Maven Saturday Morning 11-27-2010
Some topics for the show Saturday:
—Tiger's divorce is finished–is he ready for the comeback?
—NFL–18 game schedule is a foregone conclusion—Is It good or bad for the game?
—Preview of Ravens Giants game tonight—how important is this game for #5?
—Key free agents for the O's to pursue next year–Can Buck asttract them to Bmore?
—USA Basketball—do you care?
—Academics and athletics—where do we draw the line?
I promise this will be a lot of fun and worth getting up for!!!! I will take a hard hitting look at sports with the local teams in emphasis. The dialogue will be hard hitting and I encourage all calls. Dino will be in the house for the debut this Saturday.