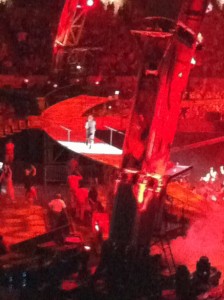 Some comments on the concert tonight:
This is my 2nd U2 Concert and the M&T Bank experience kills the Fed Ex Field one—no backups getting in—I was home by 11:30 instead of 2:30
Was it me or was the opening … Read More »
I journeyed along with 100,000 others to Landover last night to catch U2 for the first time. Some of my comments
Most incredible staging of a show I have seen.
Amazing how 4 guys can generate such great music.
Bono's voice and showmanship were great. Edge –awesome
Just sorry I … Read More »