Easy prediction tonight—Wizards are vastly superior to the Bulls.
Let's hope the Hawks close out the Pacers. The Wiz would have home court advantage over ATL
Nene was superb tonight
Beal and Wall combined for 41 points
These guys are for real and more then capable of beating anyone in the NBA including Miami.
I journeyed to the Verizon Center last night to watch the new phenom -John Wall and was totally amazed. His quickness is at another level even for the NBA. He is a leader on the court and he meshes in with everyone he plays with. Javal McGee is playing 2 levels higher with Wall at the point. Wall and Heinrich seem to me to be a good enough backcourt for this team.Nick Young had a super shooting game last night but you never know which Nick Young shows up. The steal of the year might be the big the Wiz got from New Jersey-YI. His game is much more fluid then I imagined. Put Blatche, Yi, and Javal out there at the same time and let the chips fall where they may.
There is a whole new excitement associated generated with this team. Ticket sales are stronger then ever. media presence was almost as large as a LeBron game, and the Leonsis midas touch seems to be in effect. Keeping myself on the positive side, I have not mentioned that other name. All I can say is that the team chemistry last night, all be it only a meaningless exhibition game, was excellent.
Kevin carried the USA on his back as Coach K has given him the green light whenever he wants to shoot. Today's title game will be on ESPN Classic at 2PM. The opponent–Turkey  and remember the game is in Istanbul.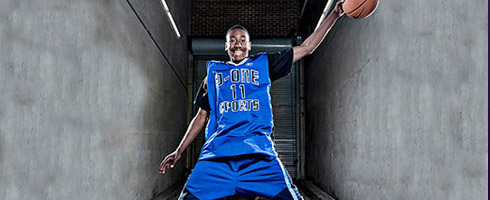 Perhaps the run of bad luck is over. Perhaps the spirit of Abe Pollin played magic with the ping pong balls. whatever the reason, the Wizards probably just saved a year in the rebuilding process. Here are some of the options for Ernie Grunfeld:
Draft John wall and hope the Coach can figure out a way to have Wall and Gilbert on the court at the same time.
Trade the 1st pick to tone of the lottery teams and pick up a quality player and their pick.
If at all possible call Mark Cuban to take Gilbert off their hands.
The options are unlimited—if it was me I would take Wall —he is an unbelievable talent!!! Check out the John Wall dance!!!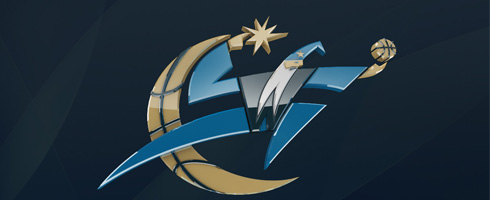 On Tuesday night, after an overtime loss to the Bobcats, Flip Saunders said that in 15 years of coaching, he had never been more disappointed than he was when Andray Blatche refused to go back into the game after Flip took him out to talk about defense.  Flip said that it was alright for Blatche to be "pissed" at him but that Blatche leaving his teammates in the trenches without him was "uncalled for."
Hey Flip, want to talk about credibility?  What do you think your credibility looks like after you STARTED Blatche in Indiana and played him a team-high 39 minutes the night after he refused to play for you?  Blatche comes out of this incident looking like a punk.  Flip, on the other hand, just looks foolish.  Michael Lee, of The Washington Post, reported today that Ernie Grunfeld, Flip, and Blatche met right after the press conference on Tuesday night and worked things out.  What will the Wizards look like next year?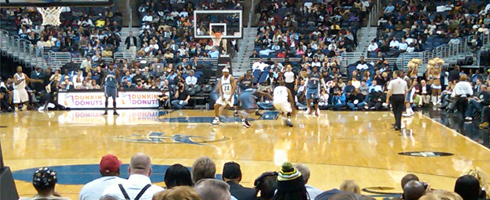 I wonder if Flip is sorry he ever answered Ernie's phone call last summer. Flip said that Andre Blatche's response to his advice was the most disappointing event of his coaching career. Hasn't Andre seen that the Wizards are letting anyone and everyone go. Doesn't Blatche realize that if a team can lose 12 in a row with him, what value does he really have. It was just really a lacklustre effort tonight but without its most potent offensive weapon, the Wizards just could not score. I haven't been to many games this year because of the Terrapins great success, but tonight was upsetting. Flip Saunders is a pretty smart guy and he realizes the fans pay to see the team win and to watch the stars on the team. Andre backed the coach into a corner.
On the positive side, I really liked the energy of Al Thornton and JaVal McGee. These might be the only 2 guys to remain on this team next year. It is a great credit to DC basketball fans that they continue to show up despite the poor performance of the team. There was no MJ spotting tonight.
Something is really wrong here. Gilbert is a strange and quirky guy, who acts to the beat of his own drum. This recent gun-toting behavior seems way out of character for him. I can't imagine the Wizards gave him a 6 year $111 million dollar contract thinking the incidents of the past few weeks were even possible. I am not sure how it can be handled but this young man needs help and needs it quickly. Forget his performance this year, I can say from my limited interactions with him, Gilbert is basically a friendly, decent guy.
To no surprise Bama's Mark Ingram nabbed the Heisman Trophy based on his 3 td 200 yard performance in the SEC Title game against Florida. Stanford's Toby Gerhart finished a close 2nd.
Navy 17 Army 3 What else is knew?  Next Big Game for the Middies—The Terps next September
Gilbert Arenas missed 2 free throws with 6 seconds left leading to another Wizards loss 114-113 to Indiana. I would like to meet the idiots who said Tyler Hansborough would never be a good NBA player, He sure was tonight scoring 19 for the Pacers.
I watched John Wall lead Kentucky to a come from behing victory over the Hoosiers today. This kid is unbelievable—watch him the next time he is on the tube.
The PGA is quivering thinking about what a Tigerless tour could mean with the economy still in a downturn.
His highness, King Lebron James returns to the arena he rarely loses at–The Verizon Center, to renes his one sided rivalry with Agent Zero.I do mean one sided. The game is on ESPN at 7PM Weds night.
I wonder what is on Flip Saunders mind as the Wizards are now at 2-6 and rapidly fading  into an abyss. Gilbert is in control of the team but not in control of his game. He is rusty beyond imagination and yet continues to take every crucial shot. What has happened to Stevenson's shooting–brick after brick.  But again injuries are taking their toll on the Bullets. First it was Antawn, then Mike Miller, then Mike James, and last night, Randy Foye. Can this team ever get a break?
When you watch the Phoenix Suns run their offense you can see the difference in having a tremendous playmaker on the team. Steve Nash gets everyone involved, there is no 1 on1 or standing around. Andray Blatche again played some excellent basketball scoring 20 points. He has made a great turnaround.  The Wizards sorely miss Mike Miller and Antawn during this tough opening  stretch.