Wayne Rooney was about the only shining star for England.
Graham Susi had an assit on the 1st USA goal by Michael Bradley. As Palo Alto Paul and Baby Bother Ben told me, Michael Bradley is the heart and soul of TEAM USA.
Observations of a late blooming US World Cup Soccer Fan:
First and foremost, it was Clarence Goodson (one of Sasho's guys) who got the Terps off to a fast start, scoring the 1st goal.
45,000 tickets were sold for the game after Tuesday when El Salvador qualified. After I parked on Wicomico about a 1/2 mile away–95% of the fans I saw were wearing the Dark Blue of El Salvador–it was a fascinating sight which was echoed by the dominance of visiting fans in the house

Landon Donovan put on an offensive display that was amazing.But let's give the credit where it is really due and that is the brilliance of the Coach, Jurgen Klinsman. His preparation for this game was perfect. This team plays a brand of soccer that goes over well with American audiences—constantly on the attack, and going all out to score.
Traffic to the game was the worst I have ever seen going to a game in Bmore. Had to be everyone coming from DC.
Game got off to a great start with a corned beef sandwich from Attman's in the Club Section #226
I spoke to my West Coast soccer reporter, Palo Alto Paul, before the game and he promised me that the atmosphere at the game would be unlike any that I have ever seen. He was right. It was the first World Cup like soccer game I have ever been to. It won't be my last.
Chris Wondolowski is making a case that he should be included in the United States roster when World Cup qualifying resumes in September.
 Wondolowski — with his jersey name spelled correctly this time — scored two more goals to raise his total to five in two matches, and the Americans overcame a slow start to beat Cuba 4-1 Saturday and advance to the CONCACAF Gold Cup quarterfinals. He became the first American with five goals in one Gold Cup tournament.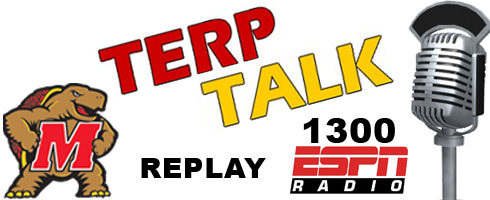 Terp Talk Thursday Night 07-14-11
—I never was comfortable with our leads. I wonder why Japan only attacked after falling behind.
—Lots of 2nd guessing on the Coaches selectionfor the penalty kicks. Maybe Abby should have been first.
—How is that Alex Morgan wasn't a starter
—The USA could have been up 2 or 3-0 in the 1st half
—Ending the finals of the Word Cup on PKs is ridiculous. Why not just a Golder goal–even though that would have given Brazil the victory in the quarters
—I wonder what the TV ratings were
I just watched the replay of the game. It seems to me that the USA goalie Solo kept the USA in the game in the first half. Time after time, France had clear opportunities to score. So many that France should have had a 2 or 3 goal lead in the 1st half. But this USA team has theheart of a lion led by its Captain. Japan is next on Sunday at 2 and yes the whole world will be watching. Tune in to Terp Talk tomorrow night to hear a preview of the game from Maryland's Coach Brian Pensky.
It was 5AM in the morning of Maryland's first ever final four game in Minnesota. The alarm hadn't gone off and I had a 6 o'clock flight at BWI to Minneapolis through Atlanta that I seemed destined to miss. My bag was packed and I threw on my clothes and raced to the airport. There were less rigid screenings in 2001 (I think) so I pulled up to the old valet parking at BWI, jumped out of the car ran and made my flight by a minute. Stay with me on this. So I get into Minneapolis around 11 or so, meet up with Zac and his buddies who had driven in from Indiana and check out the mall of America. I run into Fang and John Cheney. Fang Mitchell, a coaching legend but more important a great guy tells me he is routing his heart out for the Terps. I have to get to the arena , I am psyched up out of my mind.  I get to the dome about 4 hours before game time. I run into every Maryland Bball freak in the state, among them my buddy from Costas inn –Nick Triantofilas. Everyone is trash talking the Dookie fans waiting for round 3. Oh yea, Ishan was there as well wearing his MSU colors.
I go inside the arena an hour early, half heartily watch Zona beat MSU and then the Terps take the court. As we all remember they something like a 25 point lead halfway through the first half. The a strange event occurs. Steve Blake gets called for palming the ball  —twice—   and the whole game changes. The Maryland fans are freaking out. It was the same way he dribbled since he was a child. I am pretty sure he was never again called for palming. Gary was apoplectic.  Dukes wittels away at the lead and eventually took the lead late in the 2nd half. the culmination of the game was Lonnie Baxter's 5th foul an invisible offensive foul. I was sitting next to Kevin McHale at that time GM of the Timberwolves. I asked him Did we get jobbed? His response was "Big Time"
What does this have to do with today's game? Every and I mean every big foul went against the USA ladies. But what I learned from the Maryland game was that whining over bad calls is just a waste of time. Nothing will change and a great team fights through adversity and battles with everything they have. The great teams never make excuses, never blame the refs, and to this day 11 years later, I have never blamed a game on a referee. USA fought with everything it had, down a player and perseverance finally paid off. A game for the ages by one of our guttiest teams ever. and yes the Terps bounced back a year later to capture the title.
I am not sure why Baltimore would be criticized for 36000 showing up for an exhibition soccer game that means nothing. The Sun is treating this like it is a disaster. Any large American City will easily sell out World Cup games, unless the NFL or the Lakers are on the tube.
This game might have set soccer back a decade. To Spain's credit, they played wide open exciting soccer but the game was ruined by the cheap vicious fouls from Netherlands. 14 yellow cards, one red card made this game unwatchable. Flopping is a necessary talent in this game. At least the USA played an interesting brand of Soccer.
What was Bob Bradley thinking. If you heard Sasho (Maryland's Coach) emphasize how important it was to have Maurice Edu in the starting lineup –you had to be shocked when Bradley reinserted Clark in the starting midfield over Edu. The result a disastrous mistake by Clark that led to a Ghana goal and put the USA on its heels the entire match. Maurice played the 2nd half against Slovenia–0 goals. the first half against Algeria–0 goals   That earned him a spot on the bench. Makes no sense.
Yes, the nation will be on pins and needles around 2PM Saturday afternoon. For a few days the USA soccer team has captured the hearts and minds of the country. Landon and his team should win today. They are better, more Cup experienced, and should be on the roller coaster high after the late victory over an inferior Algeria team on Wednesday. I wonder if Beckham is happy for his LA teammate?