Wayne Rooney was about the only shining star for England.
Graham Susi had an assit on the 1st USA goal by Michael Bradley. As Palo Alto Paul and Baby Bother Ben told me, Michael Bradley is the heart and soul of TEAM USA.
Observations of a late blooming US World Cup Soccer Fan:
First and foremost, it was Clarence Goodson (one of Sasho's guys) who got the Terps off to a fast start, scoring the 1st goal.
45,000 tickets were sold for the game after Tuesday when El Salvador qualified. After I parked … Read More »
Chris Wondolowski is making a case that he should be included in the United States roster when World Cup qualifying resumes in September.
 Wondolowski — with his jersey name spelled correctly this time — scored two more goals to raise his total to five in two matches, and the Americans … Read More »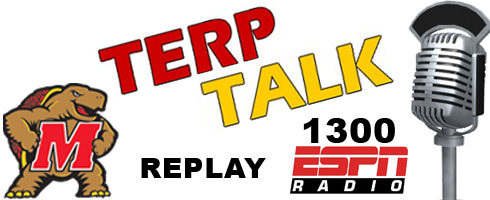 Terp Talk Thursday Night 07-14-11
Host–Bruce Posner Guests Brian Pensky, Pat Coyner
Subjects– Recruits, Report on World Cup, British Open
—I never was comfortable with our leads. I wonder why Japan only attacked after falling behind.
—Lots of 2nd guessing on the Coaches selectionfor the penalty kicks. Maybe Abby should have been first.
—How is that Alex Morgan wasn't a starter
—The USA could have been up 2 or 3-0 … Read More »
I just watched the replay of the game. It seems to me that the USA goalie Solo kept the USA in the game in the first half. Time after time, France had clear opportunities to score. So many that France should have had a 2 or 3 goal lead in … Read More »
It was 5AM in the morning of Maryland's first ever final four game in Minnesota. The alarm hadn't gone off and I had a 6 o'clock flight at BWI to Minneapolis through Atlanta that I seemed destined to miss. My bag was packed and I threw on my clothes and … Read More »
I am not sure why Baltimore would be criticized for 36000 showing up for an exhibition soccer game that means nothing. The Sun is treating this like it is a disaster. Any large American City will easily sell out World Cup games, unless the NFL or the Lakers are on … Read More »
This game might have set soccer back a decade. To Spain's credit, they played wide open exciting soccer but the game was ruined by the cheap vicious fouls from Netherlands. 14 yellow cards, one red card made this game unwatchable. Flopping is a necessary talent in this game. At least … Read More »
What was Bob Bradley thinking. If you heard Sasho (Maryland's Coach) emphasize how important it was to have Maurice Edu in the starting lineup –you had to be shocked when Bradley reinserted Clark in the starting midfield over Edu. The result a disastrous mistake by Clark that led to a … Read More »
Yes, the nation will be on pins and needles around 2PM Saturday afternoon. For a few days the USA soccer team has captured the hearts and minds of the country. Landon and his team should win today. They are better, more Cup experienced, and should be on the roller coaster … Read More »