Join Bruce Posner with Wayne Viener on Koons Ford Sports Maven radio show as heard on 1300 CBS Sports Radio in Baltimore. Click here to listen.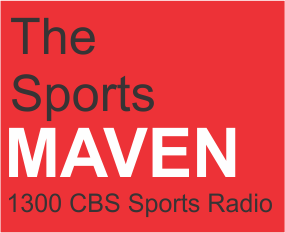 Rory flirts with 59, finally shooting 61 (9 under), to capture the Canadian Open by 7 shots. When the short stick is working, there is no one better in the world.
O's shut out by the Astros 4-0.
In the PLL, the Whipsnakes (filled with Terps) defeated Chrome (mainly Dukies) … Read More »
From UmTerps.com
IRVING, Texas – University of Maryland football great E.J. Henderson has been named to the 2020 ballot for induction into the College Football Hall of Fame, the National Football Foundation (NFF) & College Hall of Fame announced on Monday.
Henderson, a two-time consensus First Team All-American, is one of 76 players and five … Read More »
Join Bruce Posner and Todd Carton live from Homewood Field as the Terps top BC to win the Natty!!
Maryland Terps – 2019 Women's … Read More »
The Terps take the 2019 Natty over Boston College in Baltimore in women's lacrosse. Here is Cathy Resse addressing the media after the win.
Terps play for the Natty today at High Noon at Homewood vs BC
Prediction—Terps 19 BC 16
Yale easily Defeated Penn State 21-14 as Tamboni was unable to figure out how to stop TD Ierlan (a task Tillman solved)
Yale will now play UVA* for the title* on Monday.
Bruce Posner is the Sports Maven, with Todd Carton and Wayne Viener. An almost all lacrosse program as it is final four weekend for both the men's and women's brackets.
Brought to you by Koons … Read More »
Join Bruce Posner and Todd Carton from the field.