from Jeff Barker in the Sun:
A key figure for Maryland's next football season could be quarterback Danny O'Brien. Will he stay at the school? Here is what I know:
*The quarterback has not made any pronouncements about leaving or staying. I know that  Randy Edsall has spoken with O'Brien, who has … Read More »
Some topics for tonight as Maryland law student Adam Janet co hosts tonight
Late surge for Jerami Grant from Team Takeover
Turgeon land 7'1″ Alex Len for 2011
Top recruits at College Park for the weekend
Terps readying for biggest opening day in years
Terps enter the groupon market
8 … Read More »
10 times in the past 10 years I have lost my voice. It usually is related to watching a game I care about at home where I can't embarass myself by screaming. Last Sunday I was screaming at the USA defense or lack thereof in the World Cup Final. Fotunately … Read More »
THE SPORTS MAVEN REPLAY

Sports Maven Saturday Morning 05-28-11
Host–Bruce Guests John Tillman, Dave Cottle, Josh Kendrick
Subjects–Terps vs Duke, Final Four
Click here for The Sports Maven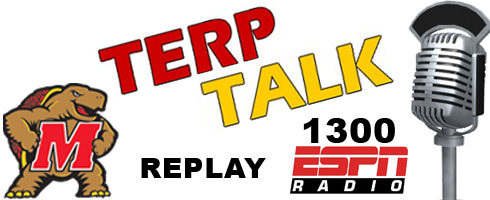 Terp Talk Thursday Night 01-27-11
Host–Bruce Posner Guests Keith Cavanaugh, Bob Haynie
Subjects–Virginia Preview, Football recruits, Terp News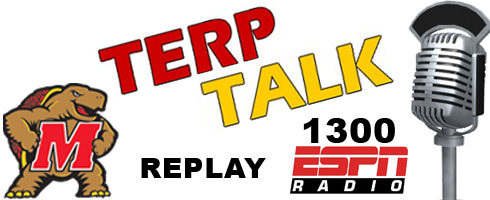 Terp Talk Thursday Night 01-20-11
Host–Bruce Posner Guests Dino, Freddie
Subjects–Virginia Tech Preview, Terp News
Always opinionated and knowledgeable guest, Rob Scwartzmann joins me in the studio for the first 9AM show of the season. Tune in on ESPN 1300 or click Listen Live on terptalk.com.