Tianna Hawkins of the Maryland women's basketball team was selected No. 6 overall by the Seattle Storm in the 2013 WNBA Draft Monday night at ESPN headquarters in Bristol, Conn.
"I am so fortunate to be drafted by head coach Brian Agler and a team like the Storm," Hawkins said. "A few years ago, I never thought I'd be here, but this experience has been unbelievable. I would not be here without my teammates, my family and my coaches. I cannot wait to get to work and start the next phase of my career."
The eighth-ranked Maryland women's basketball team suffered through a cold-shooting second half Thursday and fell 60-57 at No. 15 North Carolina. Tianna Hawkins led with 23 points, 13 rebounds and Alyssa Thomas added 15 points, 16 boards.
The Terrapins led 35-29 at half, and shot 39.5 percent. To begin the second half, North Carolina jumped out to a 14-1 run and held the Terps bucket-less until Hawkins made a layup with just under 12 minutes to go. For the second half, the Terrapins (10-3, 1-1 ACC) shot just 23.5 percent, well under their season average of 48.4 percent. Nine of Thomas' 15 points came in the final five minutes as the Terrapins pushed.
Strong efforts by Maryland's 1-2 punch was negated by poor shooting from the rest of the team. Overall the Terps were 23-72 from the field for 31.9%. Next up #19 FSU on Sundat at 1:30 at Comcast.
Junior Tianna Hawkins of the eighth-ranked Maryland women's basketball team (21-4, 8-4 ACC) was named the Atlantic Coast Conference's Player of the Week the league announced Monday.
Hawkins, a native of Clinton, Md., shot over 72 percent from the field, averaged 18.3 points per game and 8.3 rebounds per contest last week. In a 64-56 win over No. 22 Georgia Tech, Hawkins was 11-for-13 from the field. Four of her made shots were jump shots from around the floor. Her 23 points vs. the Yellow Jackets were a new career-high. She added two blocks and two assists with nine boards. from umterps.com
With 9 minutes 30 seconds left in the first half, Maryland trailed 9-6. That about describes the first 11 minutes. Brenda gave an impassioned timeout lecture just telling the players to fight through the pressure. Alyssa Thomas and Tianna Hawkins responded with 2 superb efforts each finishing with 23 points. Do the math thats 46 out of the 64. 
Full court pressure can really wear you down and Georgia Tech stayed in the press the entire game. But maryland overcame the press and won in impressive style befitting its #8 ranking. The Terps are now 7-3 in the conference and 20-3 overall. ext up is Clemson on the road Thursday night.
Brenda loves playing these games on the road with in state rivals. tianna finished with 19 points and 18 rebounds.
The No. 13 Maryland women's basketball team won 80-59 at Clemson Sunday afternoon in Littlejohn Coliseum. Freshman Alyssa Thomas led the Terrapins with 21 points and Tianna Hawkins scored 19 in the second half for the win.  Thomas finished with 21 points, nine rebounds and a career-high seven steals. Hawkins notched her second career double-double with her 19 points, including 9-of-11 free throws, and 10 rebounds. She scored all of her points and grabbed eight rebounds in the second half.  Maryland (14-3, 1-2 ACC) went 27 for 60 from the floor and hit 23 of 38 free throws.
The Terps continue to advance in the post season while playing in the friendly confines of Comcast Center this Thursday, March 25 at 7 p.m. ET. Maryland will face Providence College who just defeated Old Dominion, 76-61.  The WNIT has also confirmed the date and time of Round Four should the Terrapins advance. If Maryland defeats the Friars on Thursday, they will host the winner of Miami and N.C. A&T on Sunday, March 28 at 2 p.m. ET.
Thus far in the WNIT the Terps have dominated all facets of the game. Five players have averaged double-figure points in the last two games, led by senior Lori Bjork and sophomore Kim Rodgers with 16.0 each. Sophomore Lynetta Kizer has 12.5 while freshmen Tianna Hawkins and Jackie Nared average 10.5 and 10.0, respectively. Hawkins is averaging a double-double, pulling down about 10 boards per game.(from umterps.com)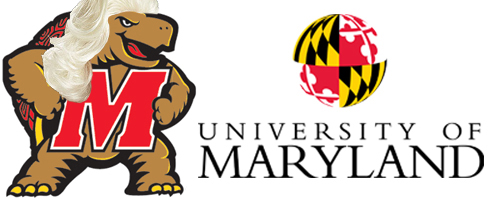 The Lady Terps defeated North Carolina in the 1st Round of the ACC Tournament on Thursday. Carolina stormed from behing to narrow a 12 point gap to 2 but KimRodgers nailed 2 clinching free throws to secure the win. Duke is next at 3PM on Friday
Sophomore Lynetta Kizer had 12 points on 5-for-7 shooting from the field in the first half alone. She finished with 22 points total on 9-for-12 shooting. She was 1-for-1 from outside the arc and 3-for-3 from the foul line. She grabbed ten rebounds for another double-double.
•  Freshman Tianna Hawkins earned her sixth career double-double with 13 points and 10 rebounds.  She was a perfect 5-for-5 from the charity stripe and 4-for-6 from the field.
•  Freshman Dara Taylor had ten points, four rebounds and three assists. She was 3-for-10 from the field  and made four free throws.
•  Senior guard Lori Bjork added ten points herself with her 2-for-6 shooting from the field. Both shots were three's and she was 4-for-4 from the foul line.