Keith Boothe, current Assistant Coach, will enter the Maryland Hall of Fame on Friday night mainly for his great 4 year stint playing for the Terps.keith-boothe. But his more recent accomplishment is returning the Baltimore presence in the Terrapin lineup. Dino Gregory, Braxton Dupree, and now Mr Baltimore. Sean Mosley were all Boothe recruits and should make significant contributions to the team.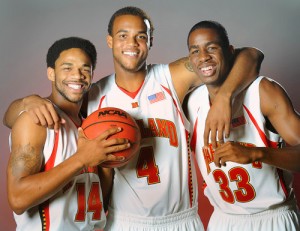 Other entrants to the Hall of Fame on Friday night include Brian Dougherty, Kelly Amonte Hiller, and Dave Diehl from the M Club.
October 22nd, 2008 |
0 Comments »
No comments have been posted yet, be the first!
Post a comment by filling out the form below.