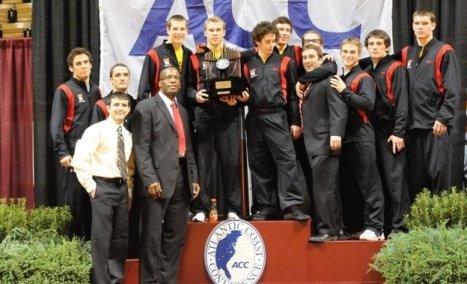 Hats off to Coach Kerry McKoy. In his first year as Wrestling Head Coach, Coach McKoy certainly lived up to his high quality reputation.  Juniors Brendan Byrne, No. 11 Steven Bell and No. 10 Alex Krom all won individual Atlantic Coast Conference titles, giving the University of Maryland wrestling team enough of a lift to propel the Terrapins to the 2009 ACC championship Saturday at Virginia Tech's Cassell Coliseum.
After finishing third in the regular season, the Terps out-lasted Virginia and 15th-ranked Virginia Tech to win their second consecutive conference championship and 22nd overall, the most of any ACC institution. Hudson  Taylor was upset in his 197 titke match and was actually pinned!!!
March 9th, 2009 |
0 Comments »
No comments have been posted yet, be the first!
Post a comment by filling out the form below.