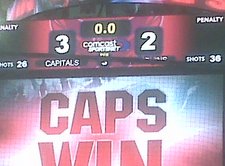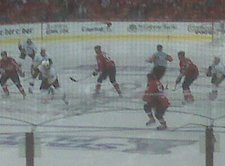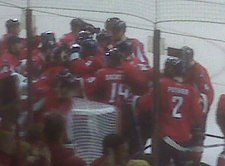 My impressions of a great 3-2 playoff victory over Sidney Crosby and the Penquins.
The Capital's goalie Varlamov was stupendous especially stopping Crosby when the score was knotted at 2-2
This crowd reminded me of a Comcast Maryland Duke crowd. Say no more!!!
It just seemed to me like Pittsburgh outplayed the Caps especially early on. This was the first time I saw Crosby and yes he seems like Mr Finesse while Ovechkin plays like a madman from wire to wire. I'll take #8 for my money.
Tickets were tough but not impossible as I went out emptyhanded.
All in all a super day for a potential hockey convert
May 2nd, 2009 |
0 Comments »
No comments have been posted yet, be the first!
Post a comment by filling out the form below.