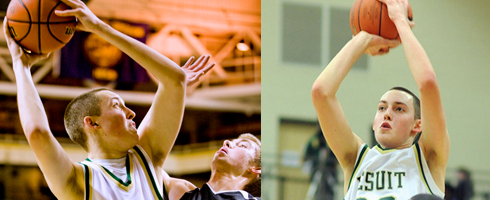 Here's a name to file away for future reference.  Kyle Wiltjer, a 6'9" 225 lb. power forward from Portland, Oregon.  Class of 2011.  Ranked number 32 by Scout and number 23 by Rivals.  Wiltjer is an outstanding  shooter from anywhere on the court, great passer, has good strength and is considered a good rebounder.  He carries a 3.4 grade point average and reportedly scored 1400 on his s.a.t.'s which puts him in the Freddy from Boca range.  Word is the Terps have an interest in this West Coast star and he has an  interest  in Maryland. Check out this recent interview with Kyle.
January 15th, 2010 |
0 Comments »
No comments have been posted yet, be the first!
Post a comment by filling out the form below.