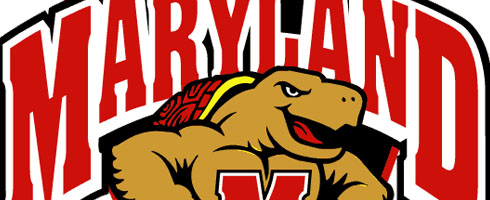 Truthfully this was a mismatch from the opening introductions. Maryland was just too big for this team from Virginia. Sean Mosley was perfect tonight 8-8 from the field including 1 three and 4-4 from the foul line. Sean had been struggling with his shot in the past few games due to an ankle injury he played with. Mosley audio Mosley Longwood Part 2 Mosley: Bruce
James Padgett and Dino Gregory got some needed minutes and both responded with fine efforts.
Landon was 7-9 from the field as he physically dominated his opponents.
Opposing Coach Mike Gilian had this to say after the game: [Greivis] Vasquez, [Eric] Hayes and [Landon] Milbourne have the ability to play within themselves. They don't force the issue, they take what they can get. They're all willing to throw the ball in to each other, throw it inside, willing to offensive rebound. Those are signs of a team that believes in each other and has trust. When you have the talent to go with that, that's a potent combination."
Audio of Gary's Press Conference williams after Longwood
January 20th, 2010 |
1 Comment »