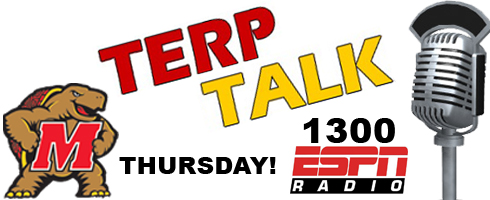 1986 Hall of Famer and Terrapin legend, Jack Zane will call into the show omn Thursday night to reminisce about the late Jim Kehoe. I would invite anyone with good stories about Jim Kehoe either to comment about him on the terptalk.com  website or call in to the show Thursday night, The call in number is 1-866-950-5225. As Athletic Director, Jim Kehoe hired Lefty, Jerry Claiborne, added 10 women's teams and much more!!!
January 20th, 2010 |
0 Comments »
No comments have been posted yet, be the first!
Post a comment by filling out the form below.