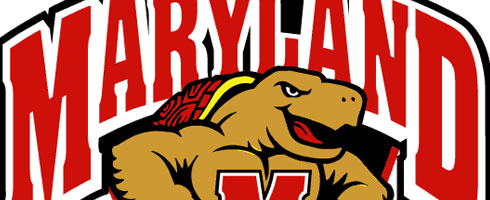 Maryland fell to a feisty Miami team, 80-77. It was the first loss in Comcast Center since Feb. 18, 2007 when Duke defeated the Terps, 69-57. Maryland's 48 home-game winning streak was one of the longest current streaks, second to UConn's 53.  "Every streak is going to come to an end at some point, but I'm proud of what we've created here," head coach Brenda Frese said.  For the first time this season five players registered double-figure points. Leading the squad for Maryland was senior Lori Bjork with 17, freshman Tianna Hawkins had 14, sophomores Lynetta Kizer and Anjale Barrett each posted 14 and freshman Diandra Tchatchouang recorded 12. Bjork's four treys marked the eighth consecutive time she has recorded multiple three's in a game. (from umterps.com) Down by 3 Riguna Williams nailed 2 threes from NBA territory to defeat the Terps. Next up for Maryland –Duke at Comcast Sunday night at 8PM.
January 22nd, 2010 |
0 Comments »
No comments have been posted yet, be the first!
Post a comment by filling out the form below.