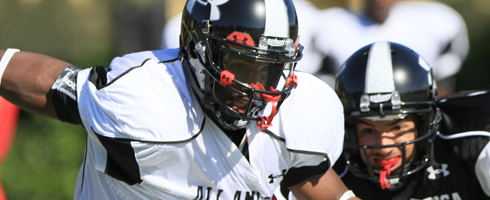 Signing day is Wednesday , so the decision we all have been waiting for is just around the corner. The Terps have down everything possible to try to land **** wide receiver Brandon Coleman. It's down to Maryland and Rutgers with the Terps having a great home visit last Thursday accordint to terrapintimes.com. The clock is ticking…………..
February 1st, 2010 |
0 Comments »
No comments have been posted yet, be the first!
Post a comment by filling out the form below.