m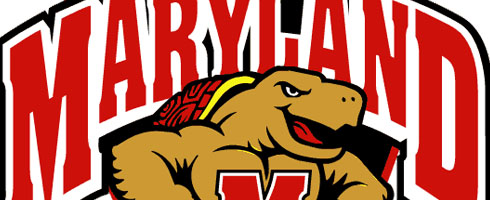 Maryland's Jordan Williams has earned ACC Rookie of the Week recognition. In earning the Rookie of the Week award for the first time this season, Williams averaged 10.5 points, 9.5 rebounds as the Terps split a pair of ACC games. In Tuesday's 81-59 win over Miami, the Torrington, Conn., product had eight points, six rebounds, two steals and a blocked shot. In Sunday's 62-53 loss at Clemson, Williams turned in his third double-double of the season with 13 points and 13 rebounds. His defensive effort helped keep the Tigers' All-ACC candidate Trevor Booker bottled up to 2-for-16 shooting, as Clemson was held to 32 percent shooting from the floor. It was Maryland's first Rookie of the Week honor from the ACC since now-senior Greivis Vasquez won the award in 2006-07.
February 2nd, 2010 |
0 Comments »
No comments have been posted yet, be the first!
Post a comment by filling out the form below.