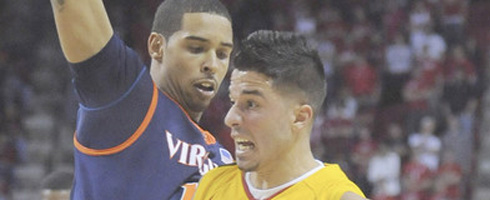 Nothing to say—Greivis has 25 at half—The Terrapin record is 44 by Ernie Graham–But more important the his overall play is superb—4 bounds and 5 assists and 0 turnovers.
58-40 16 minutes to go
Vernon Davis, Steve Francis, Johnny Rhodes, Mike Wilbon are in the house tonight.
February 15th, 2010 |
0 Comments »
No comments have been posted yet, be the first!
Post a comment by filling out the form below.