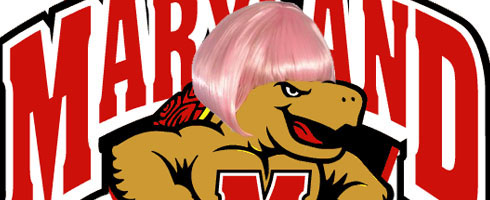 Freshman guard Dara Taylor scored 18 points with 5 assists abd 5 rebounds to lead the Terps to an easy home victory over the Tigers. Coach Frese commented after the game: "Obviously I'm very pleased to get a solid win, especially given the stretch coming off four games in nine days and the stretch that we're in ACC play. I'm pleased obviously to see the dominance that we had on the glass tonight as well as stepping up and being able to knock down our free throws. Those are important areas that we've got to be able to have in ACC play." Lynetta Kizer (pictured below) added 18 for the Terps including 10-10 from the free throw line. The Terps move to 18-8 overall and 5-6 in the conference.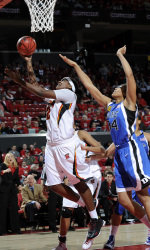 February 15th, 2010 |
0 Comments »
No comments have been posted yet, be the first!
Post a comment by filling out the form below.