By Jack Rothenberg
"[Maryland] is going to have to find something quick, or else this season could go in a downward spiral," I said on the Big Dog postgame show after the loss to Penn State.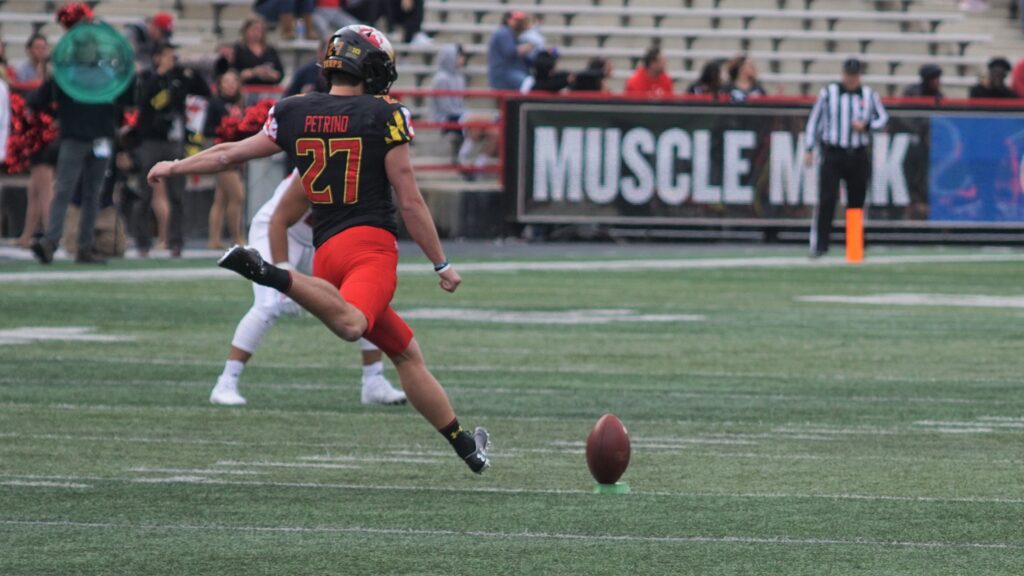 Since that night, the Terps haven't looked much better, and the season might soon spiral out of control. Last week, the Terps went up to West Lafayette last weekend and received a big smack in the face from one of the bottom three teams in the Big Ten. This only added to the distress that Maryland fans were feeling after the brutal performance they put on against the Nittany Lions. Now the Terps are desperately looking for wins, but that has now become an uphill battle.
The season took another step in the wrong direction against a beatable Indiana Hoosiers squad. This game was possibly their last winnable one, and it began with yet another bad defensive drive. Not even two minutes into the game, the Hoosiers marched down the field and scored on a 28 yard pass play. Throughout the first half, both teams traded scores and going into the break the difference was a late score by the Hoosiers with 24 seconds left, giving them a 24-21 lead.
The third quarter was a defensive battle, as both teams forced a combined five punts. That was until Indiana got the first score of the half with just over two minutes left. However, the Terrapins answered right back with a score of their own just as the quarter came to a close, narrowing the deficit once again to three points.
With the chance to win it on two occasions in the fourth quarter, the Terps couldn't quite get out of their own way. Running back Javon Leake coughed up the ball giving Indiana an instant red zone opportunity, with under five minutes left in the game. Even though the defense came up with an important stop, holding them to just a field goal, the offense couldn't finish the fight. Quarterback Tyrell Pigrome had a chance to be the hero late in the game, but threw an interception to seal the win for the Hoosiers.
Now Maryland turns ahead to face a daunting schedule, where on paper it looks as if they'll win one game the rest of the season. As the goal of making a bowl game looks bleak, the Terrapins will attempt to make the upcoming games interesting and possibly upset a couple of teams. If that doesn't happen, it will be a long second half of the season for the Terps.

October 21st, 2019 |
0 Comments »
No comments have been posted yet, be the first!
Post a comment by filling out the form below.