Kevin Willard and Brenda Freese event in Catonsville. Brought to you by the Jacklitsch Law Group and Viener4Gates.
Mason, Wayne and Bruce will be there along with Rick Jacklitsch, Johnny Holiday and many others.
Here is more on the event – from the Viener4Gates web site.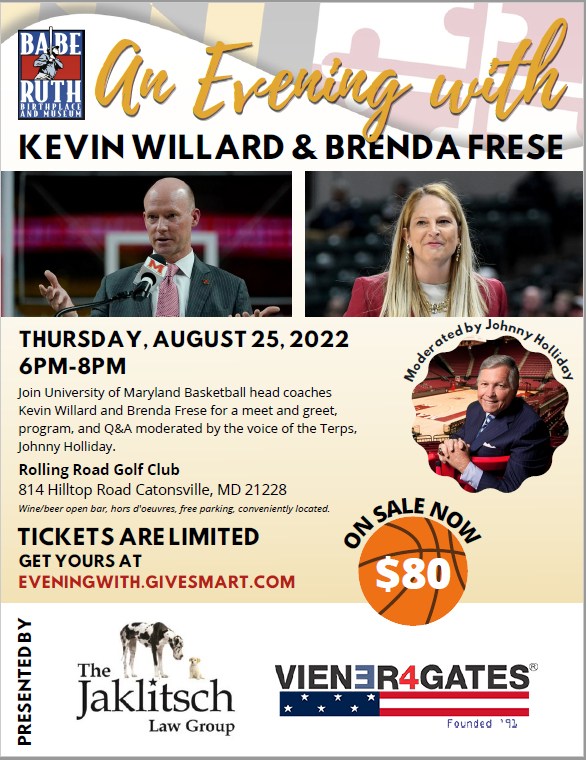 August 3rd, 2022 |
0 Comments »
No comments have been posted yet, be the first!
Post a comment by filling out the form below.