College GameDay
Seth Greenberg before the Michigan State game
Looking back to before the season – our chat with Seth. He is coming back to College Park on Saturday for GameDay.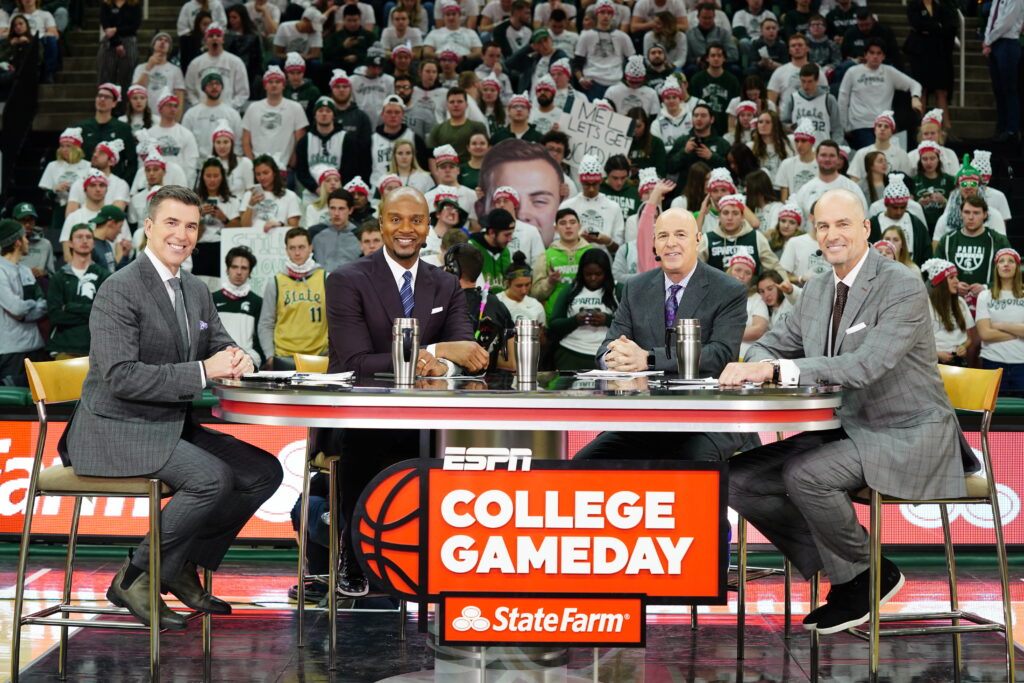 East Lansing, MI – February 15, 2020 – Michigan State University: Rece Davis (l), LaPhonso Ellis, Seth Greenberg and Jay Bilas during College GameDay Covered by State Farm (Photo by Joe Faraoni / ESPN Images)
The GameDay gang was a good luck charm for the Terps at Michigan State. The show this time around is from College Park this … Read More »
UMD Performs Wizardry to Overcome a 17-point deficit
Zachary Wilson and Wayne Viener
Following a rather ugly loss on Ohio State's home court in Columbus, the Terps continued their road trip with a journey to The Barn to face off against the Minnesota Golden Gophers.
For a .500 team with a 7-9 record in the Big Ten, Minnesota played to the exact opposite of expectations. Fighting for a potential bid in the NCAA tournament, the Golden Gophers cut no … Read More »
Defeat Minnesota 74-73 to up record in B1G 13-4
Some observations
This team is special—Period
For whatever stupid reason Cowan and now Stix have become targets of the referees the past 2 games. Xfinity will be fired up on Saturday against Sparty.
After sitting out almost the entire 1st half, Stix wound up with 16 points and 12 rebounds.
Cowan was 2-15 from the field but had 9 assists and 6 rebounds.
With 2 minutes to go the Terps trailed … Read More »