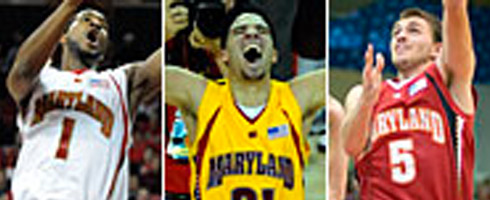 In the past 4 years the following players graduated from Maryland—Will Bowers, Parish Brown, Ekene Ibekwe, James Gist, Boom Osby, Dave Neal, Jerome Burney, Vasquez, Hayes and Milbourne  Only DJ and Mike Jones did not get their degree. that's 10-12 or 83%.  CONGRATULATIONS to the newest graduates.
May 20th, 2010 |
0 Comments »
No comments have been posted yet, be the first!
Post a comment by filling out the form below.