Maryland has narrowed down the Athletic Director (AD) search to 3 finalists according to a report early this morning from Don Markus of the Baltimore Sun.
Hearing that Maryland will be interviewing three finalists – Temple AD Patrick Kraft, former Tennessee AD John Currie and acting Terp AD … Read More »
Happy Father's Day to All! This week we talk
The tragic passing of Jordan McNair Terps in the NBA whip around A reflection on the ACC/Big Ten move with Wayne of Terptalk Radio.
Talking about the passing of Jordan McNair, US Open golf with Pat Coyner, the Ravens with Dennis, Caps win the Stanley Cup and more. Hosted by Bruce Posner with Wayne Viener.
From the Big Ten Network
With deep sadness we report that – Jordan McNair has passed away this afternoon.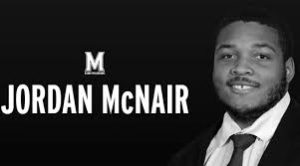 Our condolences to the his family and his teammates.
We finally dig into the offseason list! Dustin Clark is replaced by Matt Brady Jordan Mcnair GoFundMe: https://www.gofundme.com/jmcnair-family-support-fund Maryland JuCo transfer Ahmad McCullough Kevin Anderson vs. Debbie Yow
Oh boy do we get into it this time:
Football Scheduling ACC/Big Ten Challenge Basketball Roster Breakdown and a near fist fight over Big Ten Basketball quality
-BRUNO IS BACK BABY
-Football's newest commit David Summers QB class:2019
-Kevin Huerter staying or going?
– Todd Carton joins the Youngterps to talk Men's and Womens Lax

We talk about new basketball recruit Trace Ramsey, as well as two (!) new football recruits. We also breakdown Maryland's epic lax win at Hopkins as well as a brief look at Terps in the draft.
By Jordan Viener – Despite the visibility of the Head Football and Basketball coach there is no more important person to an athletic department then it's director. As I'm sure you've heard by now, Maryland has finally let go of athletic director (AD) Kevin Anderson after a six month "development … Read More »